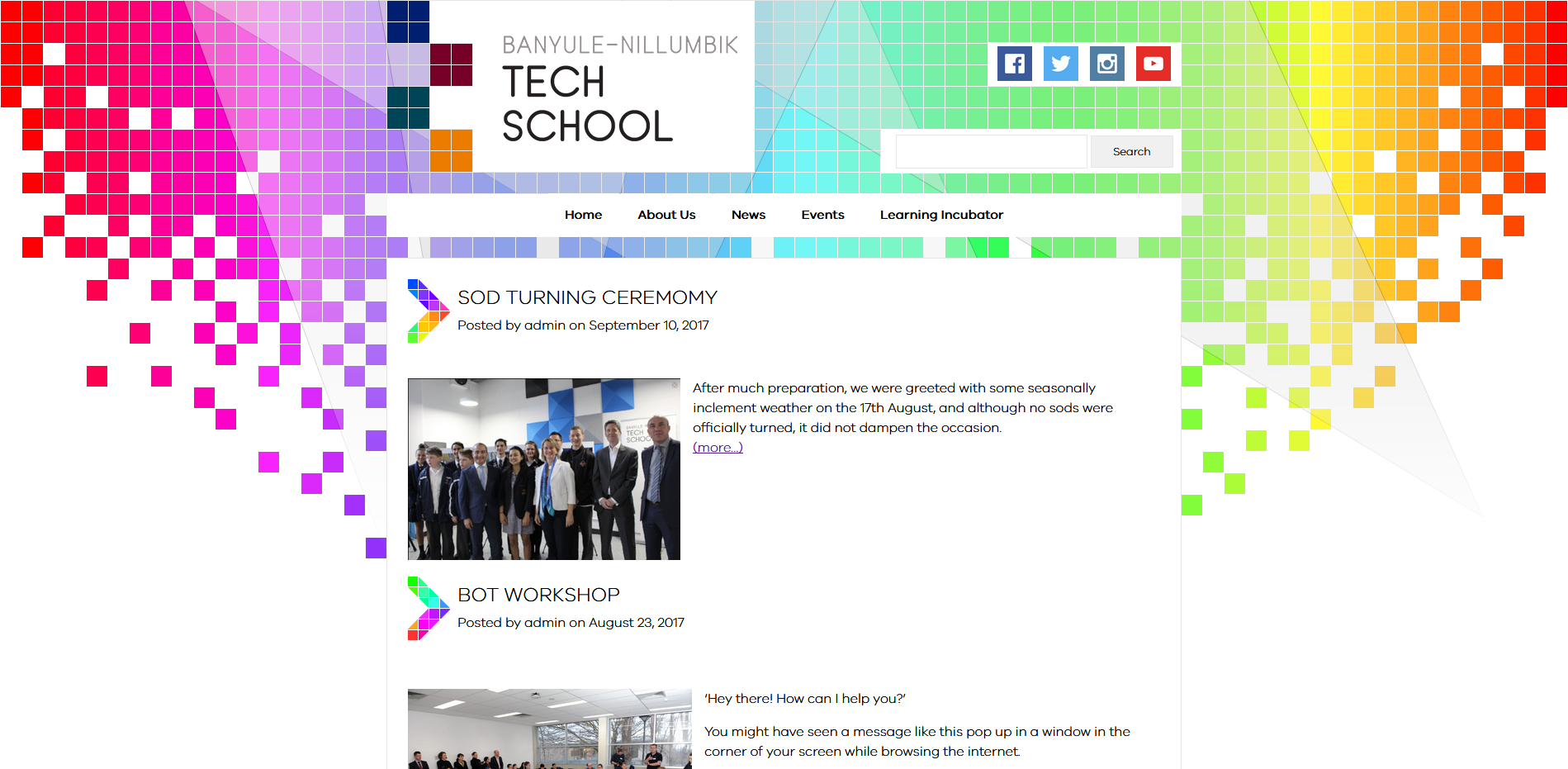 Excerpt from Banyule-Nillumbik Tech School – About Us:
"The vision for the Banyule- Nillumbik Tech School is that it is an innovation hub that sparks creativity and imagination through technology, local community and global connections"
Located at Melbourne Polytechnic's Greensborough Campus, the Banyule-Nillumbik Tech School will connect education, industry and community with Science, Arts, Maths, Technology and Engineering, to drive innovation in Melbourne's North.
In June 2017 during my Advanced Diploma in Computer Systems Technology I was approached to be involved in an extra-curricular project for Melbourne Polytechnic's project office. During our first meeting with the clients we learned the Epping and Greensborough campuses for Melbourne Polytechnic would each be hosting Victorian government Tech Schools. The clients were seeking websites for the Tech Schools and had approached the IT Program to incorporate students into the project. There were four students on the team for the project, Andreana, Thiago, Lucy and myself.
Initially we had a short deadline that required us to lay a lot of groundwork quickly. Once we had our concepts we quickly moved into development of the themes for WordPress. Andreana and I were in China from the end of June to the start of July so a lot of our attention was spent on the Banyule-Nillumbik site. Thiago was focusing on the Whittlesea site as the objective was to make both sites look different.