Woke up about 7am, back was killing me but I didn't really care because it was a decent sleep after being awake for over 40 hours straight. Beds were uncomfortable, Luke and I both agreed that it was ample for the first night but we'll be using the blankets as extra padding tonight (since we won't need them because of how hot it is).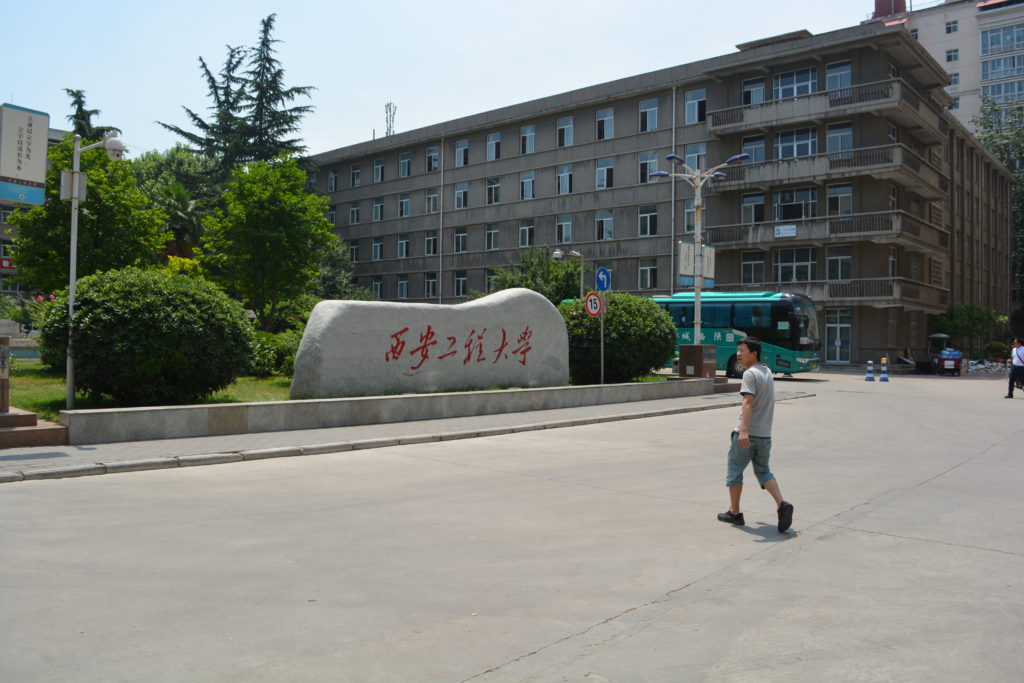 Had breakfast at about 8, a pork burger type thing, I didn't catch the exact name of it. It was nice though, had this orange juice thing with it that was overly sweet too. Reminded me of the plum drink we had last night at dinner (had chicken and rice with a hint of chili, hint of chili means something different here though, have to remember that).
After that, we made our way down to the local Walmart to purchase some essentials. Bought and extra pillow, some fruit, and a non-slip bath mat because the tiles in the bathroom get slippery as hell with just water (can't wait to see what it's like with a bit of soap). Right now we're sitting in Starbucks having a drink, Bing is taking photos of everyone.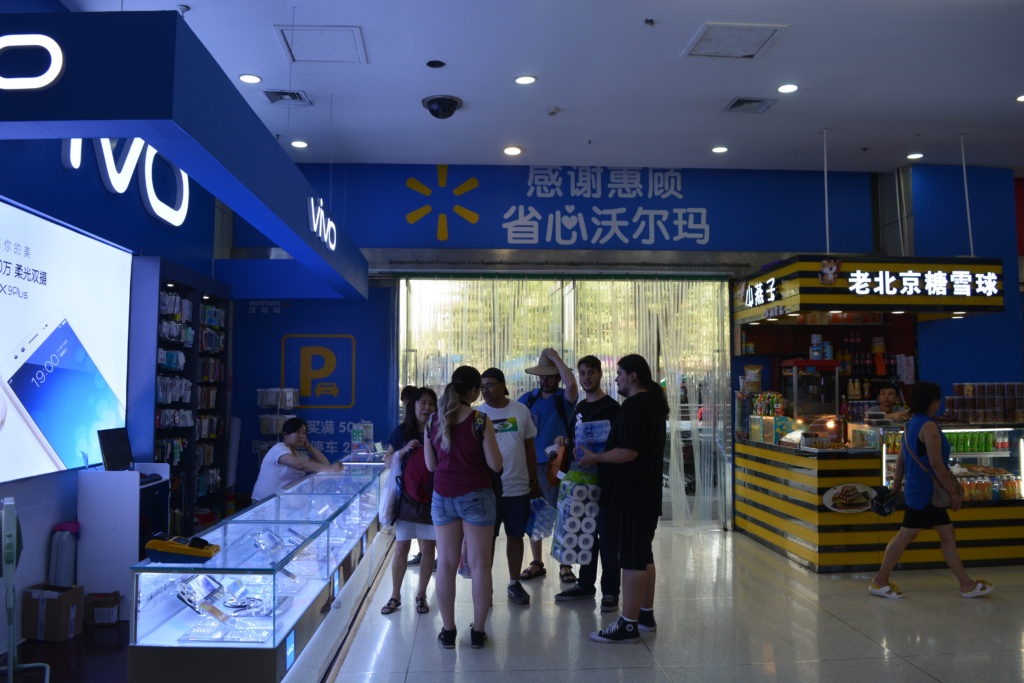 We had an hour to kill after getting back from Starbucks before lunch, so I had a shower because I was feeling a bit sluggish. That was refreshing and I bought a shower mat so that made it more comfortable.
We had lunch at the campus cafeteria, like breakfast it was cheap (10 Yuan which works out to around $2) but a lot more busy compared to at breakfast time. Had a beef and potato dish with rice, sweet chili something. Was pretty good but so filling, ate less than half of it.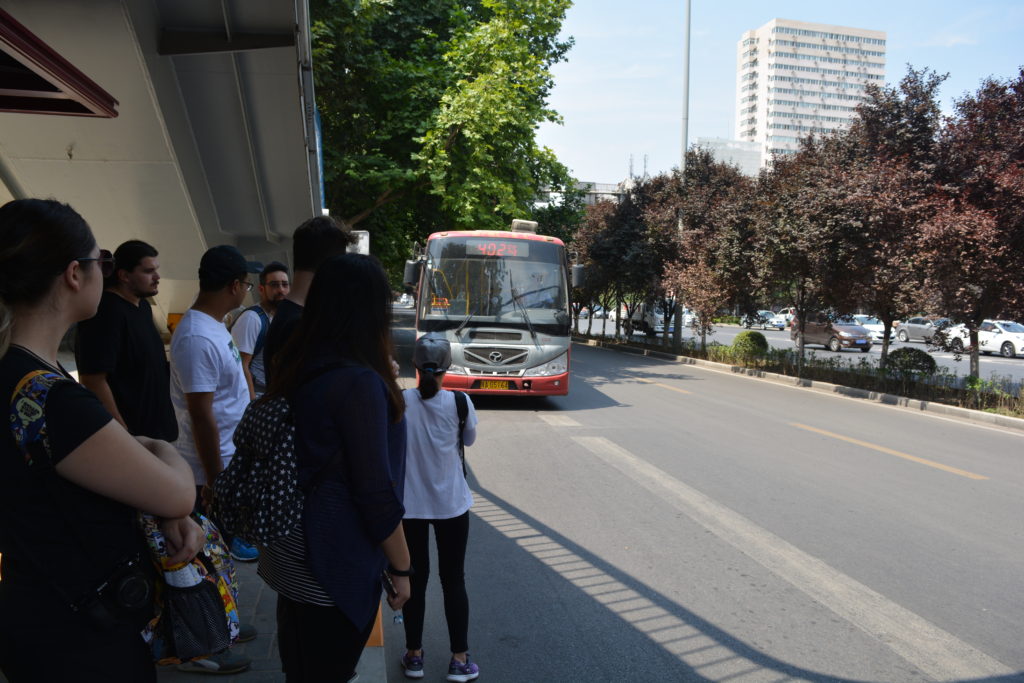 In the afternoon we made our way into central Xi'an on the bus to check out the old city wall. The length of it to walk/run/ride is 13.7km… And we rode all of it. Well, not all of us, Steph, Tanvi, and Bing took the cart, they claim they had to walk at points, but they still had it easy compared to the rest of us. Andreana was absolutely wrecked, visibly worse than everyone else, thought she was going to pass out for a while there.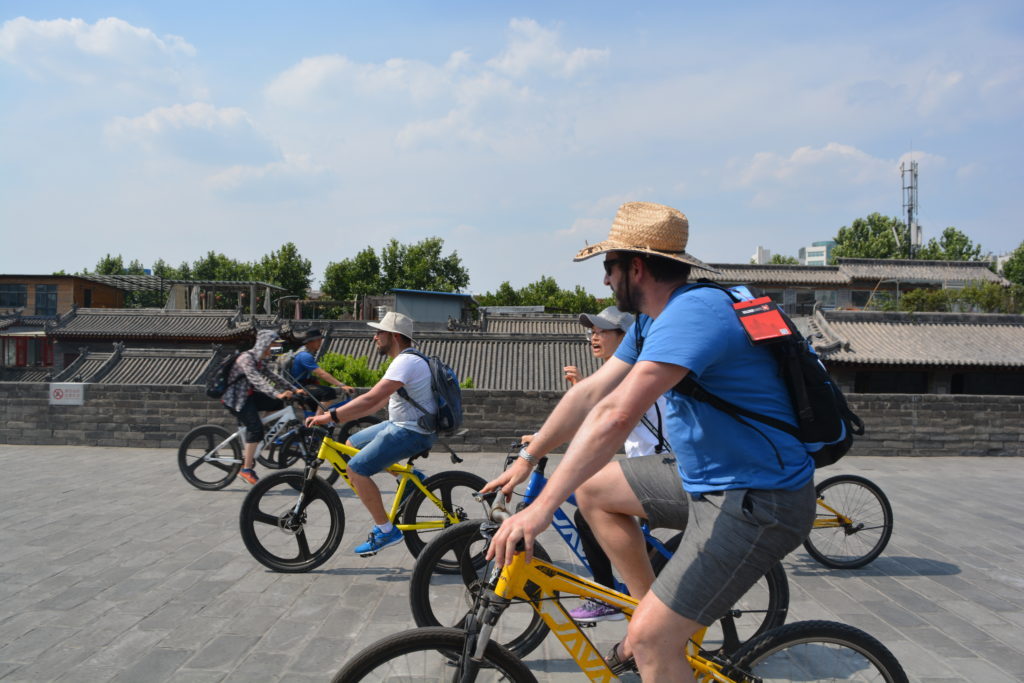 Now we're having dinner at a very nice Chinese restaurant, my initial feeling of being fine after the ride has passed and I'm feeling ready for bed, I think spending the third (or maybe the fourth) wind two days in a row is taking a toll on me. But I persevere because we only live once and it's not likely to be a place I'll be coming back to any time soon (although I'd love to) so I'm drinking in as much of it as I can. I'm not feeling particularly hungry so I'm letting everyone else get stuck into it. Michael ate the chicken's head, what a corker, we took some photos of that experience for him.
Now we're on our way to a night market, apparently it's very busy so we'll see how that plays out! We'll be doing our best to stay in a group or at most two large groups.
In the end we stayed in one group. It was busyyyy. Peak hour walking around Melbourne has got nothing on Xi'an's Muslin Market. Apparently we're going to try and go back on Wednesday because it should be quieter.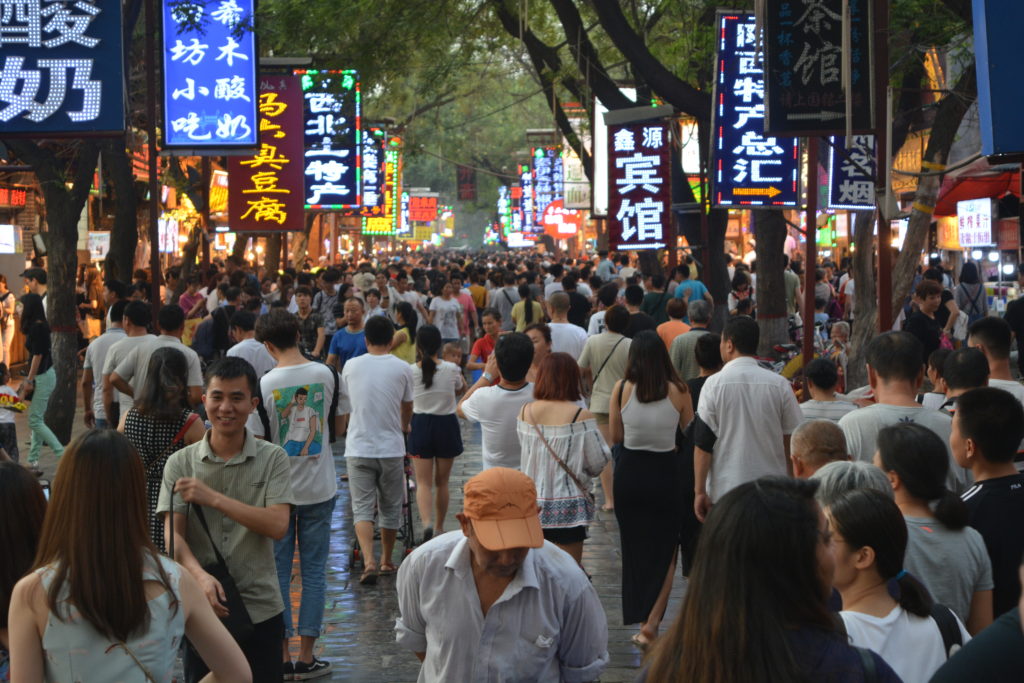 Caught the subway back to Chung Le, that was pretty packed too, didn't get a photo in the first train because there was a security guard and the second train wasn't as busy but still the photo of that I got shows a bit of the patronage compared to somewhere like Melbourne on a Sunday night. We had an issue getting out of the station, I think our cards Echo purchased for us didn't have enough money to cover the transfer to the second train. She got that all sorted for us and we were on our way (albeit around 20 minutes late for the curfew in the building, oops).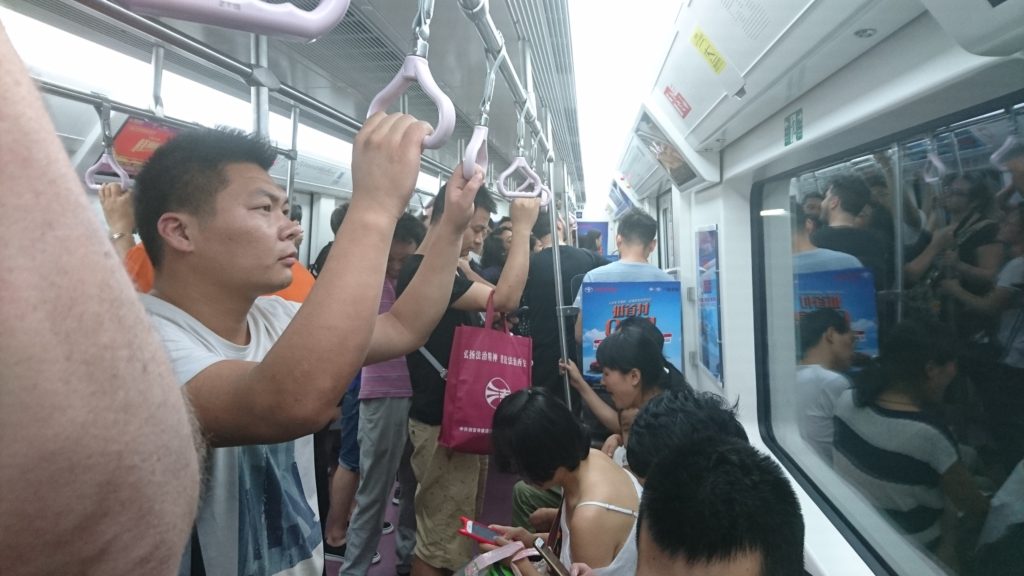 Had a shower, wrote the rest of this post, posted a short update on Facebook, went to bed.