In May and June 2023 I jetted off for a six week adventure in Europe and England. Travelling mostly by rail to see the sights of Switzerland, Germany, Belgium and England, culminating in a long-awaited catch up with good friends in Weston-Super-Mare after three long years!
Revisit the journey below, either by following along with the journal entries or checking out the highlight videos!
Albula Line, Chur to St Moritz
Bernina Express, St Moritz to Tirano
Heading into Germany (Stuttgart)
Hamburg (Miniatur Wunderland)
Weston Super Mare, Bristol and Bath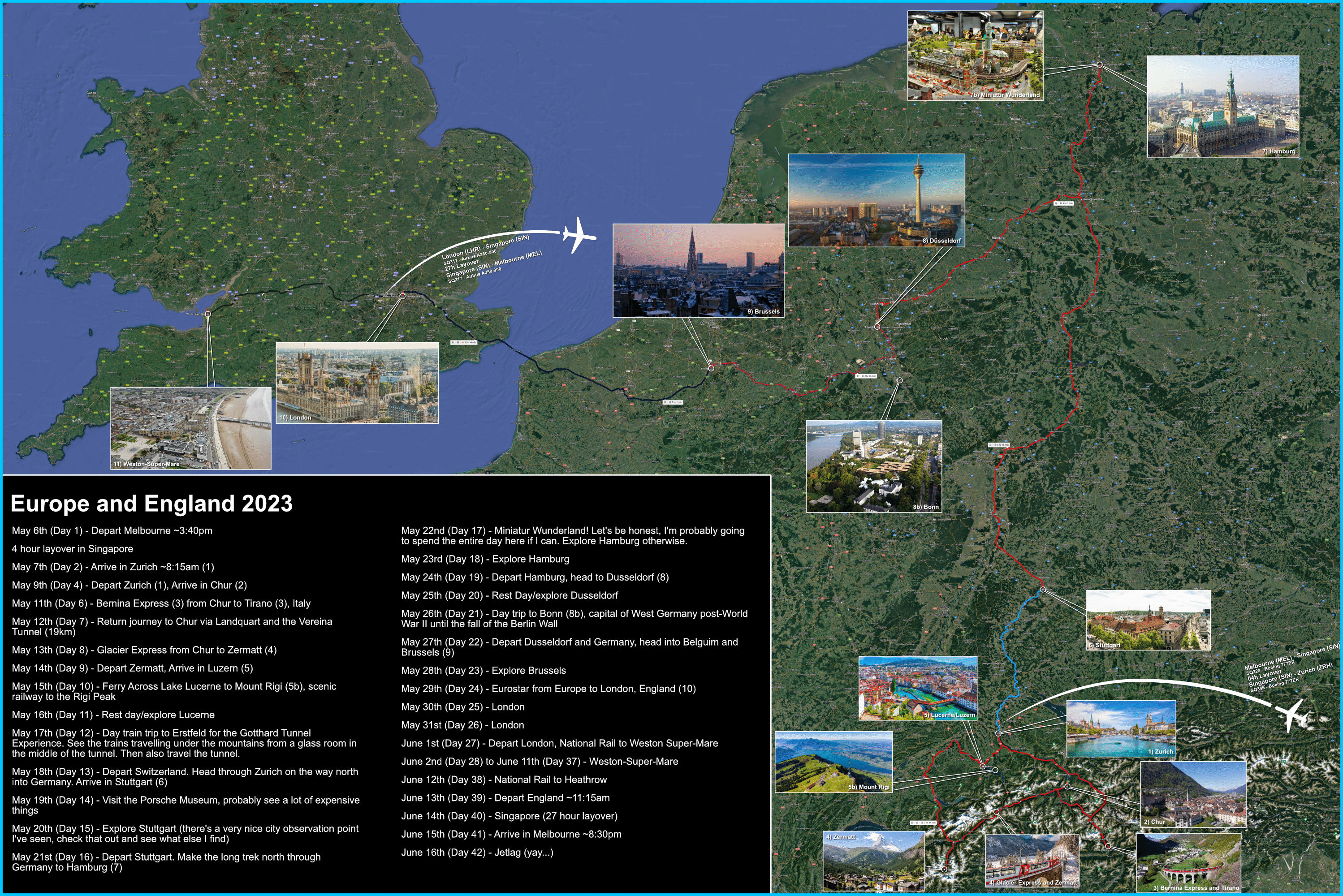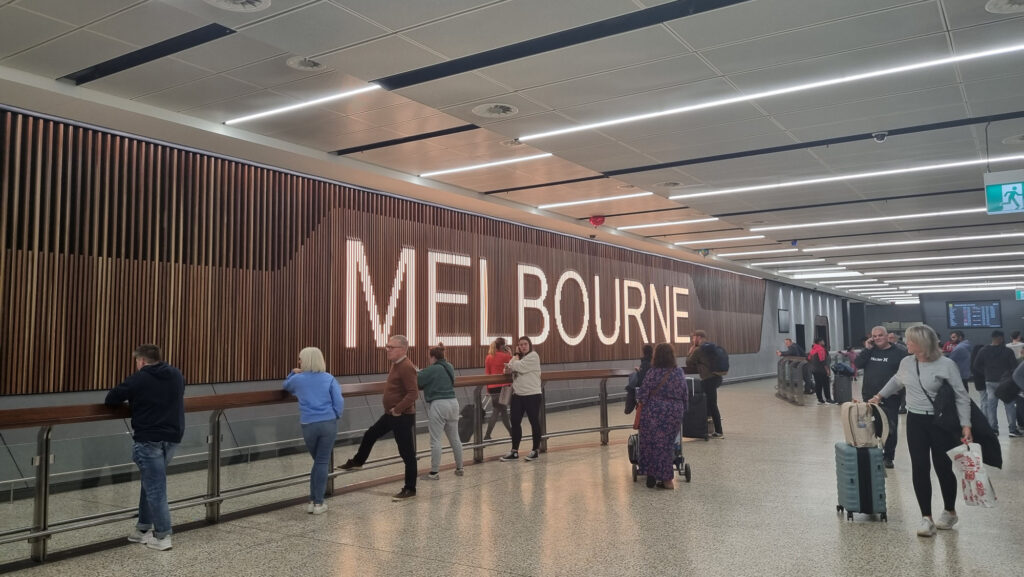 It occurs to me I haven't provided some closing information relating to Europe. What are some things I learned, what would I do differently? How much did it cost? Just how much ground did I cover? Let's find out! The final costings for the entire six week adventure came to $14,441.36 (AUD). Considering this is the sum total cost of a six week trip I think budget-wise I did extremely well. I could have done better but this was still much less than the 20k I was anticipating. Undoubtedly one of...
read more