It was a bittersweet moment passing through security. The reality of heading home was starting sink in. I was ready though, six weeks is a long time to spend living out of a suitcase moving between destinations every few days.
The waiting game for boarding and departure was eased by using almost the entire 60 minutes of included international call minutes on my phone plan calling Mum to let her know I was through security and waiting to find out what gate I needed to go to. Once I found out what gate, the hour wait was somewhat offset by watching just how much air traffic arrives and departs through that airport.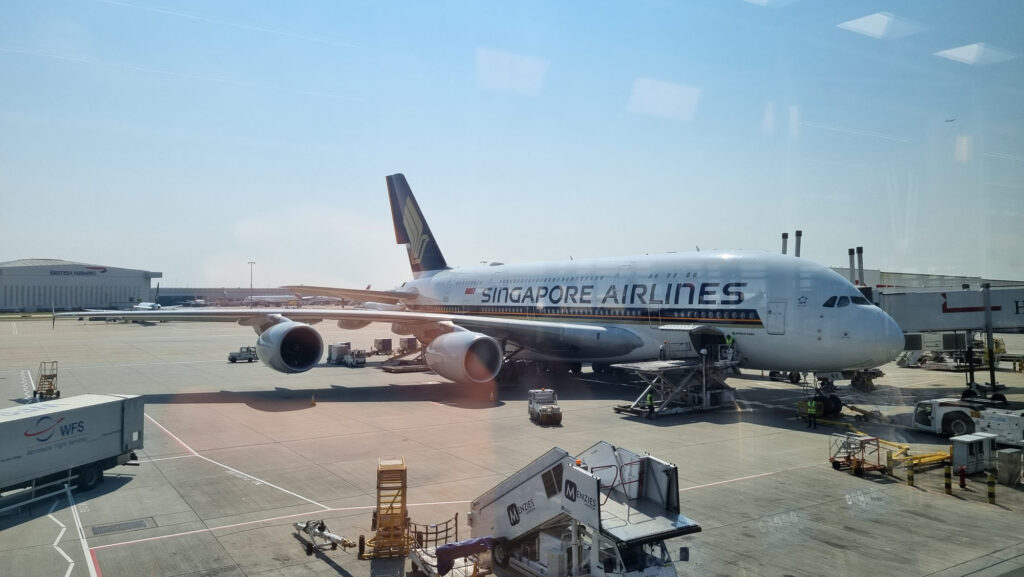 The flight itself from London to Singapore was amazing. A380's are just on another level and it will be a shame to see them go. The flight was so smooth and even in economy it was more spacious than I was expecting. I ended up watching a couple of movies between attempts to get some sleep. I figured it wasn't going to happen so I was glad for what came at the end of that flight.
Time for the 27 hour layover in Singapore.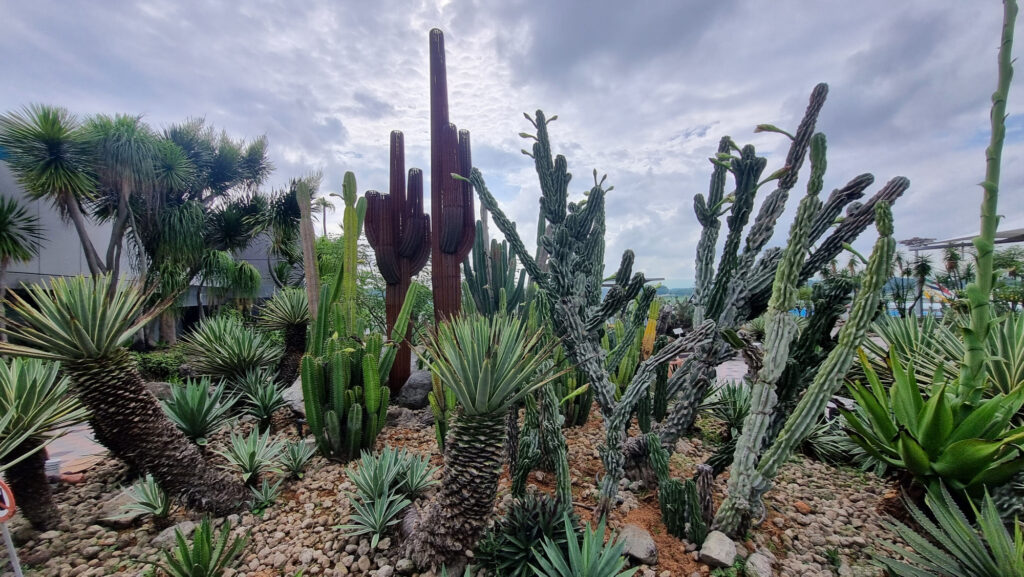 Trying to find things to do for 27 hours in an airport is exhausting. I ended up walking the entirety of the airport in the first four hours. Luckily to check into the transit hotel I needed a boarding pass for my connecting flight, I say luckily because they caught at that point that my luggage was not scheduled to join the connecting flight. Due to the length of my layover it was incorrectly labelled as a stop in Singapore not a layover. I thought it was odd that I saw what I thought was my case in an unclaimed baggage area outside the arrival gates but put it down to a coincidence at the time.
Baggage sorted and boarding pass collected I booked in a time to stay in the transit hotel and made my way through customs with a complimentary exit to visit the Jewel at Changi.
The impressive indoor garden is crowned by an eight (five visible) storey high water feature that runs from the roof down through the floor past windows of restaurants below to a water reservoir. An impressive place, the only downside was needing to pass security to get back into the airport again!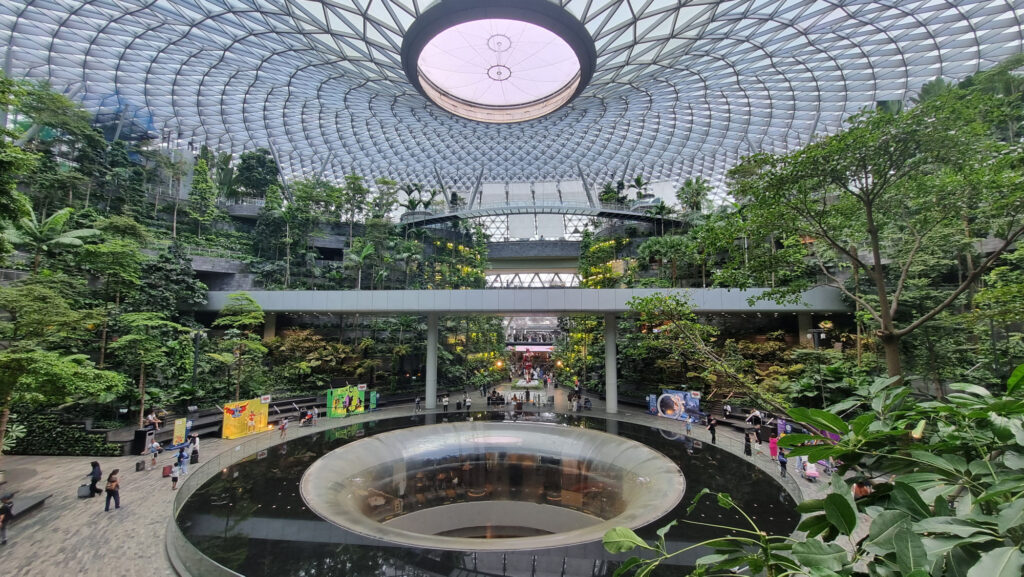 (I have a clip of the water flowing in "The Way Home" video)
I had booked for 12 hours figuring getting to bed at 8 or 9pm would give me enough time to wake in the morning and have a shower before checking out. Not to be. I overslept the alarm and woke to a phone call from reception letting me know it was after 8am and I needed to vacate the room. Whoops!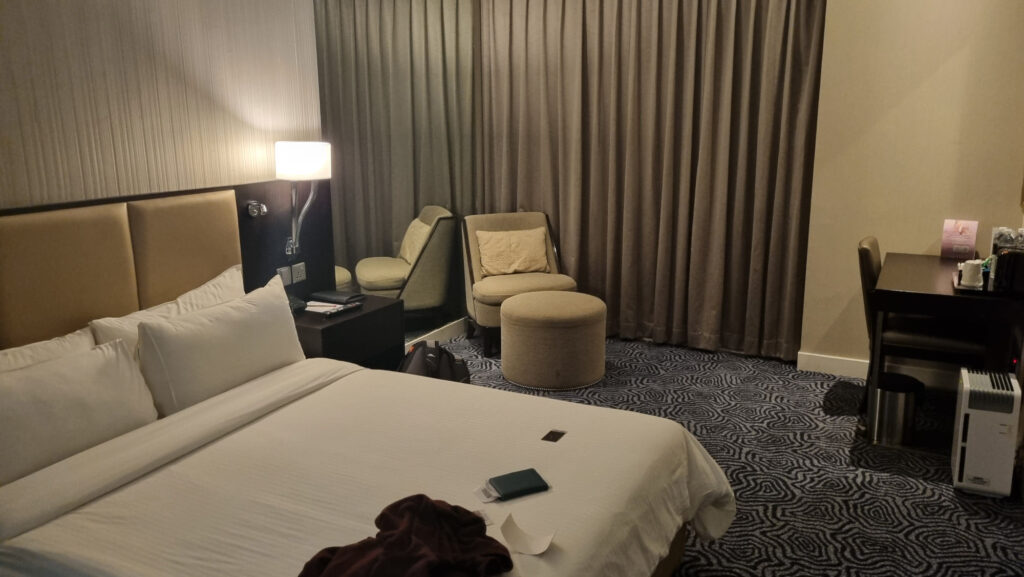 The transit hotel provided guests with a voucher for the transit lounge, I had 45 minutes for a light breakfast and then wandered the terminals some more before heading to the gate for my Melbourne-bound flight. This was a much better flight as it was 11am to 8pm, no need to worry about trying to get any sleep on this 8 hour flight. I ended up having a mini Pixar marathon. Encanto, Cars, and Inside Out. The flight landed just after 8:15. The experience coming through customs was much different to returning from China in 2017. The entire area had been redesigned and realigned. Still it was pretty quick to move through the bio and luggage declaration checks and before I knew it I was in the international arrival pickup area with Mum waiting, camera in hand, to greet me.
And with that the trip was over, I was home with a bunch of memories and a list of places and locations I would like the opportunity to revisit one day.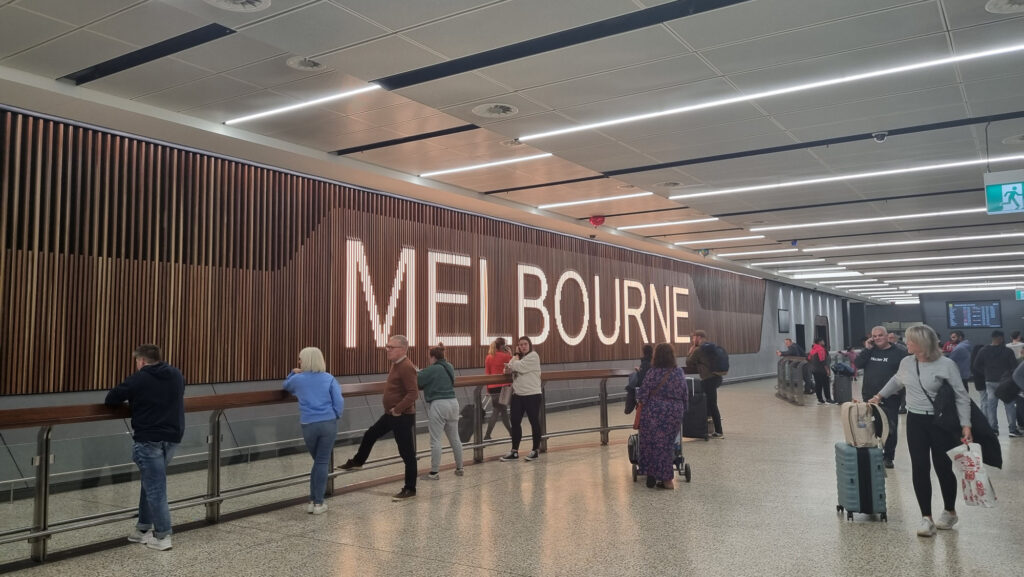 Thank you for following along on this adventure, I hope you have enjoyed living it vicariously!
– Scott