Thought we were done with train trips? You thought wrong!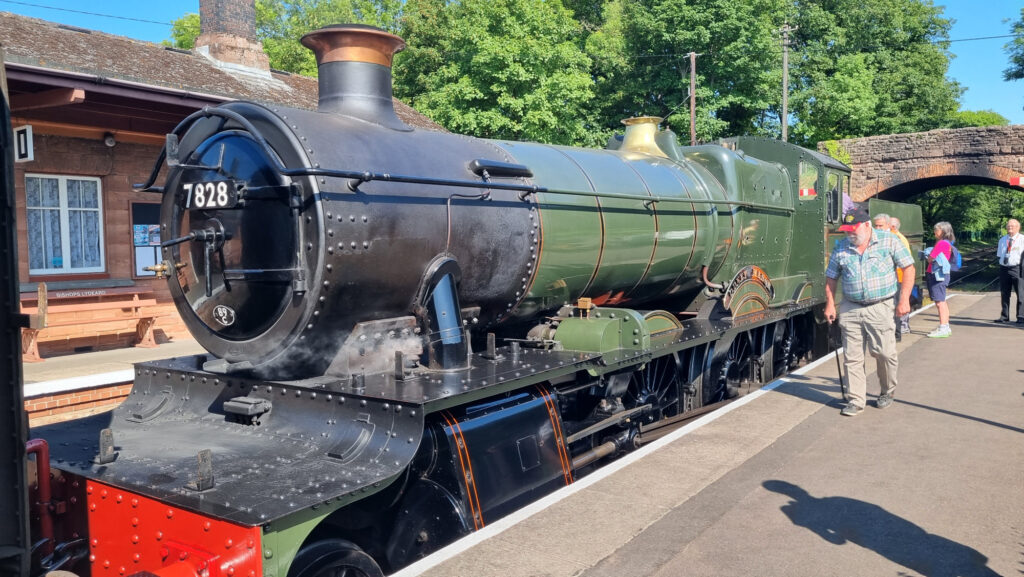 The West Somerset Railway used to form the bulk of a branch line from Taunton to Minehead. A journey that is just over 24 miles (around 40-45 kilometres) originally, though now only the 20 mile stretch from Bishops Lydeard to Minehead remains operational. The now scenic railway operates regular steam and diesel services throughout the year, along with special event and theme trains. In the Christmas period there is a night train similar to the Puffing Billy Light Train that operates to a Christmas festival in Dunster.
Scott and I arrived early to catch the first service of the day. As we arrived so early there was time for some souvenir shopping. The station building blew a fuse while we were there so there was a bit of hectic action to get things sorted as the power outage affected the ticket stalls for around 10 minutes.
We boarded the train around 10 minutes before the scheduled departure and found some seats in one of the middle carriages of the train. It was actually interesting looking at what was considered luxury at the time and also what creature comforts we take for granted these days.
As much as I have enjoyed blazing along train tracks at 300kph in modern electric trains there's certainly something special about steam trains. I suppose it will be the same for people who like internal combustion cars in an era where EV's are starting to take over.
The train departed on schedule and we wound our way along the track towards the coast. We passed a diesel service heading back to Bishops Lydeard, the older Diesel Motor Units (DMU's) show how far that technology has come where they can now fit a diesel unit under a train carriage that still allows passengers to board a carriage above it. Much like comparing older VLine services hauled by diesel locos to modern VLocity trains back home.
We arrived in Dunster around 4 minutes behind schedule. But who needs a schedule with these trains?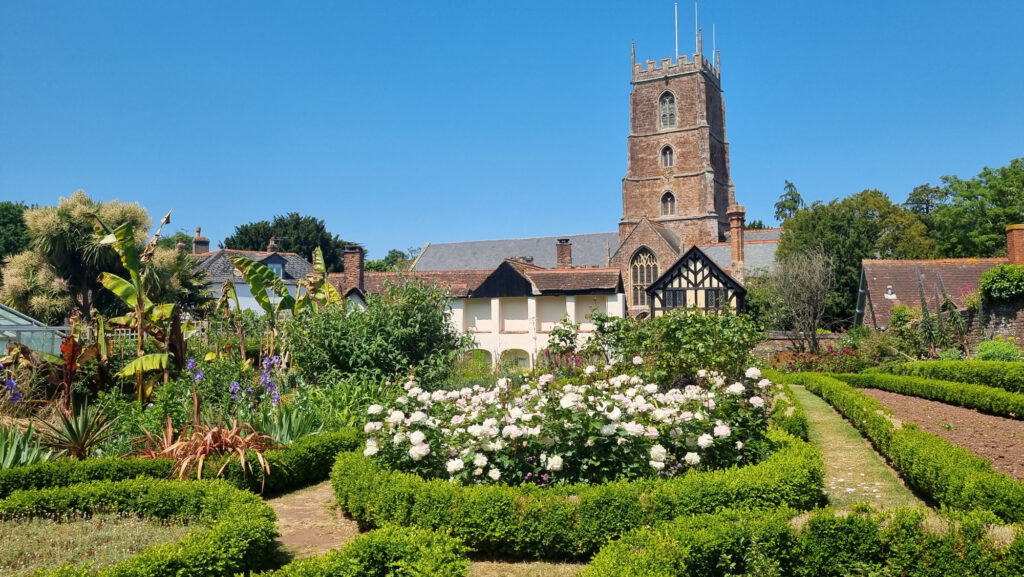 Dunster is a traditional medieval village at the base of the Dunster castle. Every Christmas they host a massive festival where a light train (similar to Puffing Billy train of lights) runs to bring people to the festival. The main streets get closed off and turned into a massive winter market with food, drinks, and crafts.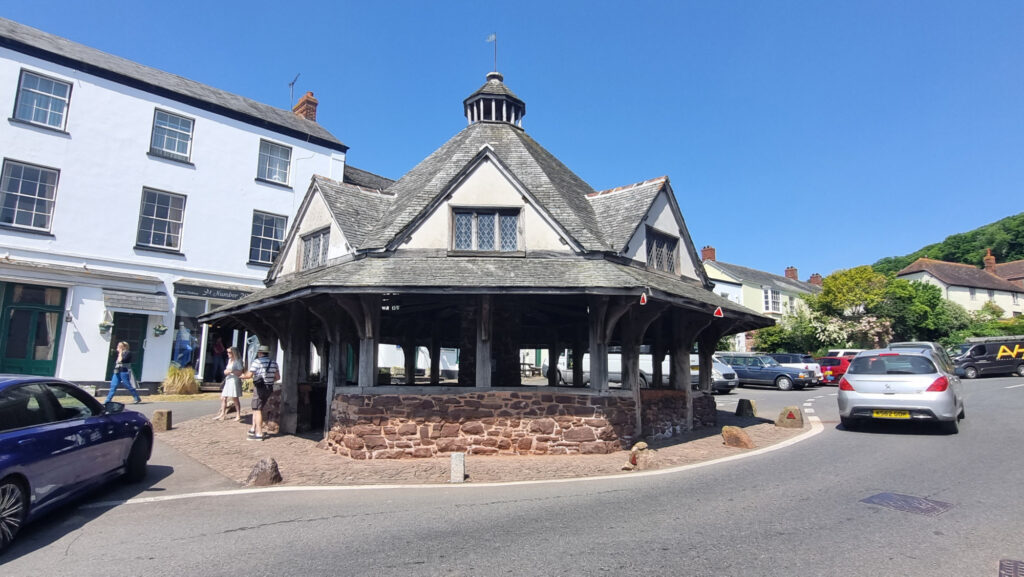 For us though, it's not Christmas so we were seeing the town in its day-to-day life. It must be strange to live in a place like this knowing that people are coming to visit it as a tourist attraction. Certainly would be a good motivation to keep up with the garden maintenance! We had lunch at one of the pubs, I had a traditional lamb roast. As someone that hasn't had a decent roast since leaving home it was certainly no disappointment to see that was the only thing on the lunch menu.
As we finished lunch we checked the train schedule for departures so we knew how much time we would have to look around. It was either just over an hour or just over three hours. I think having our time again we might have opted to stick around for the later train but hindsight is a wonderful thing isn't it?
Catching the earlier train meant we were rather time limited so did not opt to pay to go into Dunster castle itself, we attempted to wander around the outside but part of the northern area encompasses the watermill that falls into the castle grounds that you have to pay to get into. So we just wandered around the medieval village, found a set of scales that we paid the 20p to check our weight (I'm suss on the reading but more on that another day) and then went and bought ice creams for the walk back to the station.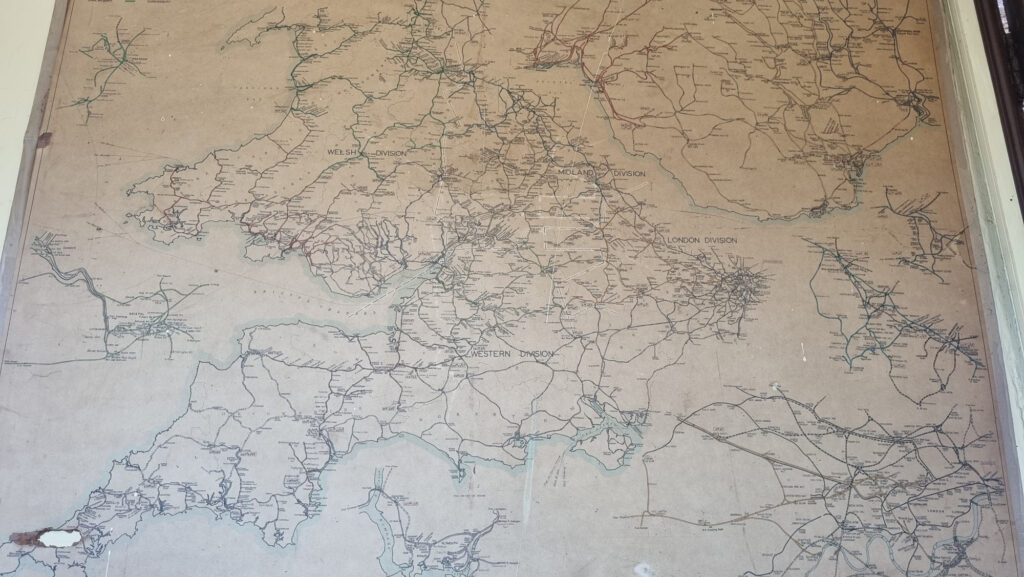 From the coastline section of the line you can see across the Bristol Channel to Wales. The town of Barry can be seen on clear days, it was a bit hazy but we could still see it today. At Watchet there's a boat museum. Blue Anchor is a seaside holiday resort town, one of the areas that initially grew as a result of the train line running through the area.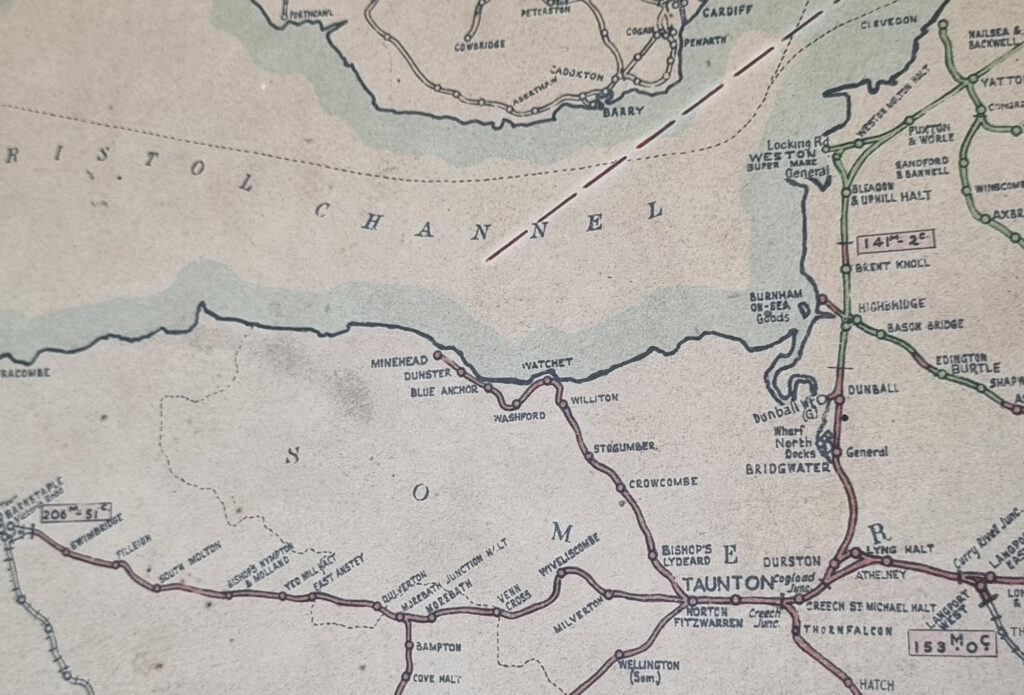 That was pretty much it for the Sunday, we made our way back from Taunton area and had a light dinner as most places close early on Sundays. We picked a few items up from the supermarket and called it a day.