Day Three:
Today was a fairly quiet day. Up at 7 again, had to be up and moving early anyway as we had morning class learning basic Chinese. Suban and Michael were funny as hell associating Chinese pronunciation with English words ("eBay" is 100 in Chinese (yi bai) in case you were wondering). We've been getting strange looks all week from the Chinese students (foreigners yo!) and now we're getting laughs when try to use the local lingo.
Ended up going and playing some ping pong for a little while between morning class and our afternoon schedule. Didn't stay for long though as it was quite hot. The campus itself  was like the city, had a lot of trees, but the concrete and bricks still absorbed a lot of radiant heat making everything toasty. Including the concrete tables for ping pong (look at those metal nets too, harsh).
In the evening we went to the city for a light and water show. We got there early and had a bit of a wander. Bing payed for Andreana to get photos in a traditional Chinese costume. Michael and I were taking photos to one side but got told off by the photographers partner (we got enough photos anyway so we disappeared before they tried to get us to delete them). There was a story associated with the show but it was in Chinese so we didn't understand any of it. It was busy, so we tried to clear out early and beat the crowd to the subway. That didn't work (Echo is in the lower photo somewhere trying to get us tickets for the subway).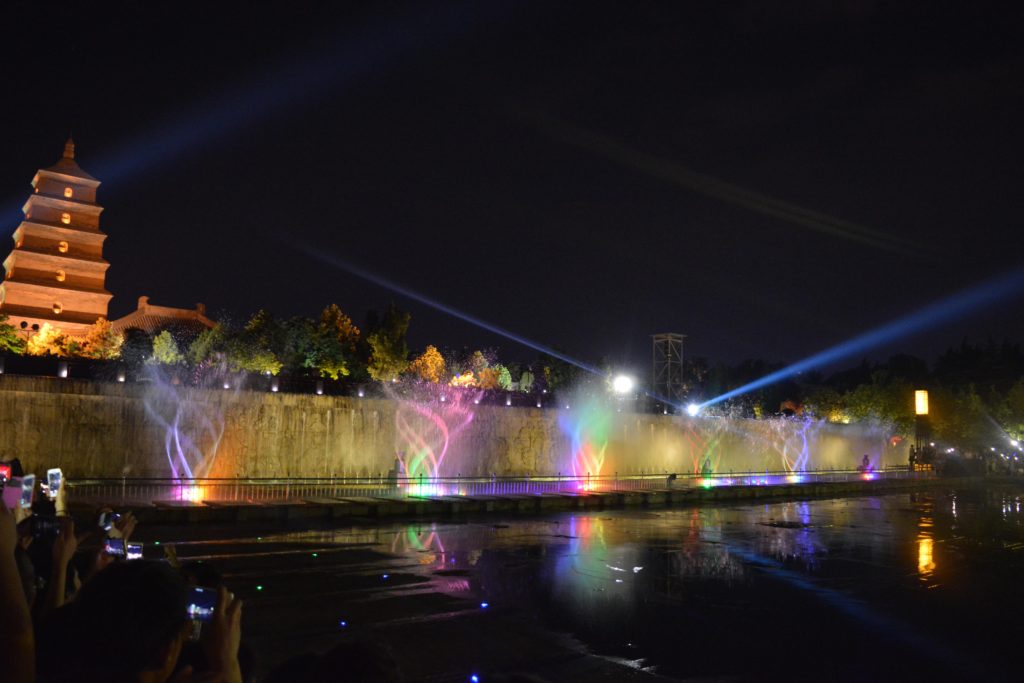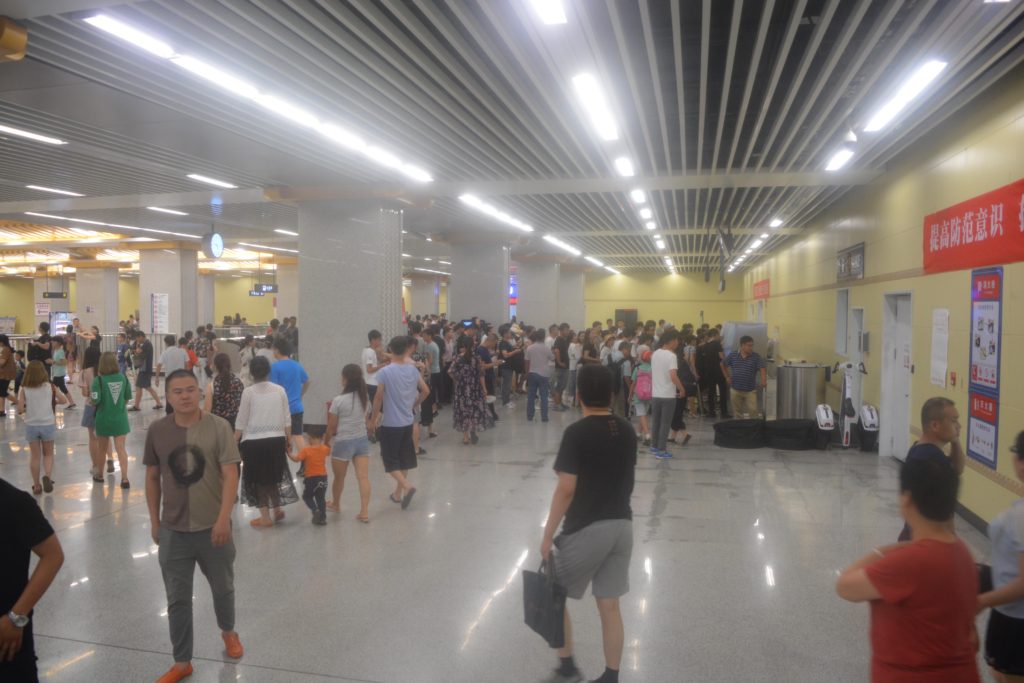 Day Four:
It appears I don't actually have a record of what happened on day four. According to my photos it was the day we had morning class with the Chinese students in Ian's class for software development. A couple of the students made presentations (in quite well spoken English considering they hadn't been learning for long) showing us what life is like at Xi'an Polytechnic University. We then spent a short time talking with some of the students (as best we could where some students were able to translate for us, or using a translation app). From there we headed outside to partake in some sporting activities. From what I can recall Gabriel, Russel, Matt, Michael and Luke played basketball while Suban, Ian, Bing, and myself played ping pong. Tanvi and Andreana returned to the dorm as they weren't feeling to well.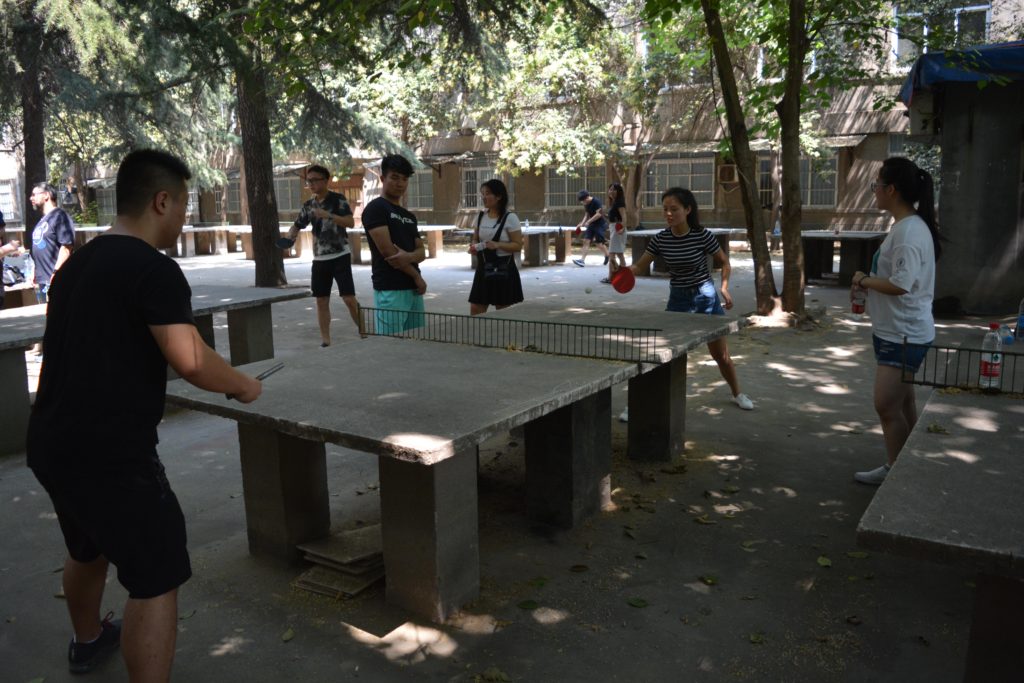 In the afternoon we went back to the Muslin Market. It was much quieter and I managed to get some souvenir shopping done. For dinner we went to an Italian restaurant.