So this day is basically the entire reason I had Germany on my list, everything else has just been to make it a worthwhile passage through the country.
Miniature Wonderland (Miniatur Wunderland in German) is the largest model railway in the world. It's in the Guinness World Records, the American's try to say they have the biggest, but they don't. Funny comment about that later. Anyway there's currently 14 different scenes including iconic European locations such as France, Switzerland and obviously Germany to exotic locations including Rio de Janeiro, Patagonia and even Antarctica (there's a reason it's no longer Modelbahn Wunderland – Modelrail Wonderland, there's no trains in Antarctica)!
There was so much that I spent the whole day there and still didn't see everything properly.
The day started with a walk from the hotel, about 15 minutes away. I was heading out early so it was still quite fresh though it was forecast to get to around 20 degrees. I'd scoped out where I needed to go yesterday (and found out that I could have snuck an extra four hours in the place in as I found out when I got back to the hotel they're open later on Sundays). So a quick selfie out the front then it was time to head in!
The level of detail honestly defies belief. And the pictures and videos, like Switzerland's landscape, do not do it justice just how much there is going on here. I know that in my Instagram stories I ragged on a woman snapping photos like a champion but honestly, it is understandable to the point that I would almost prefer to spend two days here, one to focus on photographing everything and a second day to actually take it all in.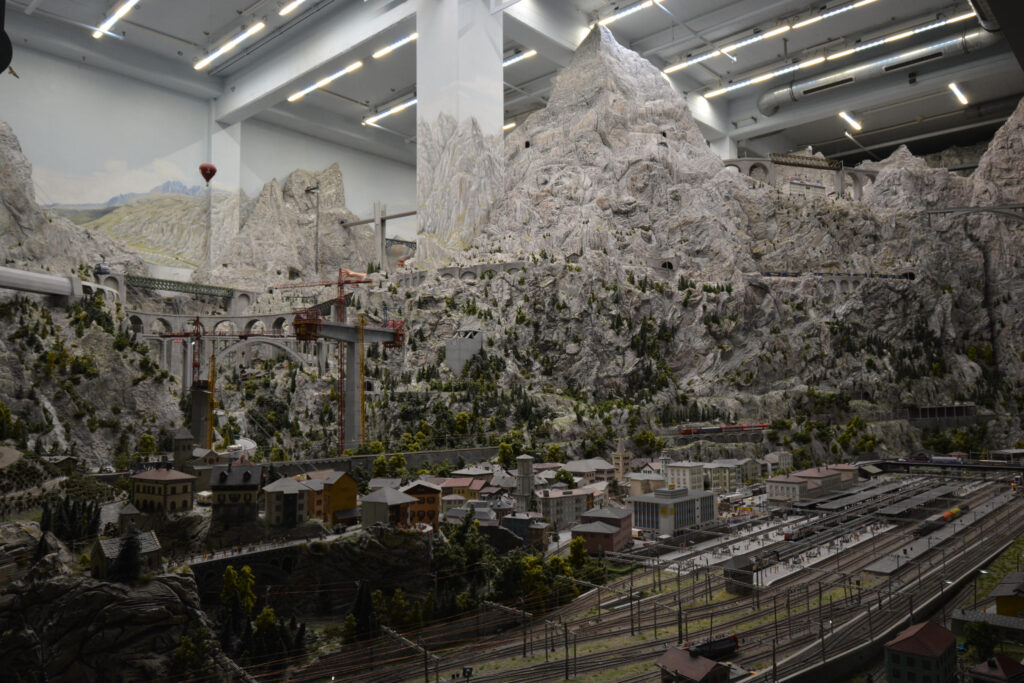 Despite the reports, the building got busy but not cramped. I had heard it gets quite packed. I know they have methods of tracking how many people are in the venue to maintain a good balance by scanning customer tickets on the way in as well as on the way out, the only thing I wish is that more people took notice of the request to put their bloody backpacks in the storage facility. It only costs one euro deposit to store, and you get it back when you pick your shit up and have the added benefit of not needing to carry all of your shit around and get massive backpacks in people's way and knock little children over with them because you are clumsy.
Anyway rant aside, the enormity of the venue really hit me when I got to Switzerland. They removed a section of flooring to the level above to fit a five and a half metre Matterhorn into the space. Tracks go in all kinds of directions with bridges going across door ways and tunnels going through stairs (with clear perspex so you can see the trains running through underfoot).
Every 15 minutes there is a day/night cycle to allow the Wunderland to be seen in a different light. Tens (probably hundreds) of thousands of LED's are programmed to light up throughout the "dusk" period into the night.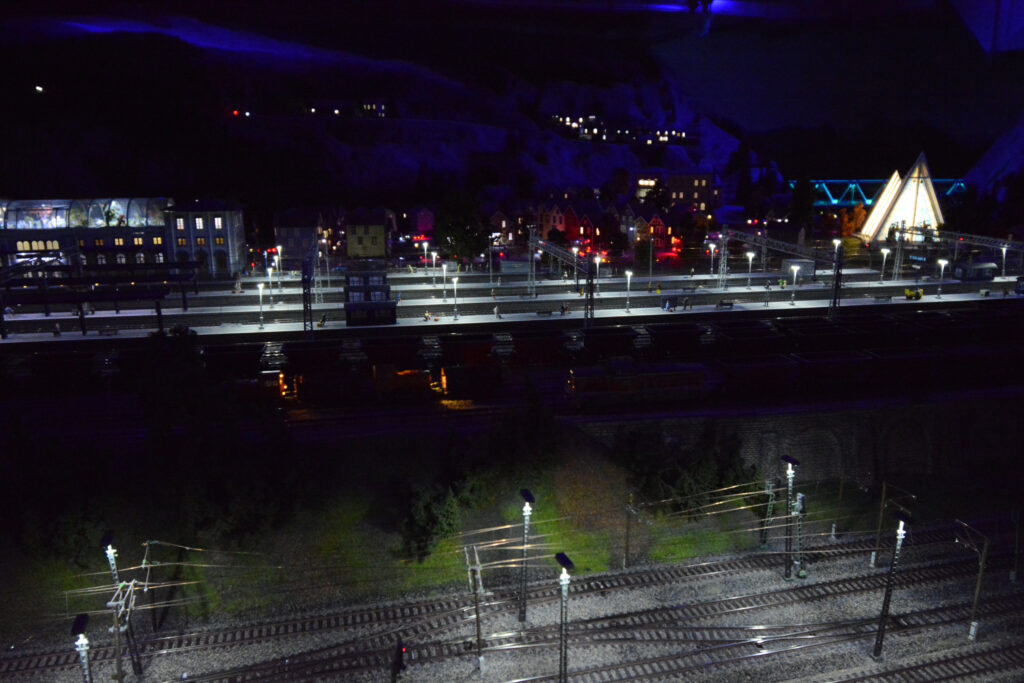 Just before 11am I was booked in for a behind the scenes tour. The only one for the day that is done in English, at least according to when I booked it. It was, to put it simply, an amazing experience. Being able to see some of the behind the curtain aspects (even though they do show a bit anyway) was awesome. We got to hear some of the stories about development and construction of the different sections of the "southern layout", including the model airport based roughly on the actual Hamburg airport (with some artistic license to fit into the space).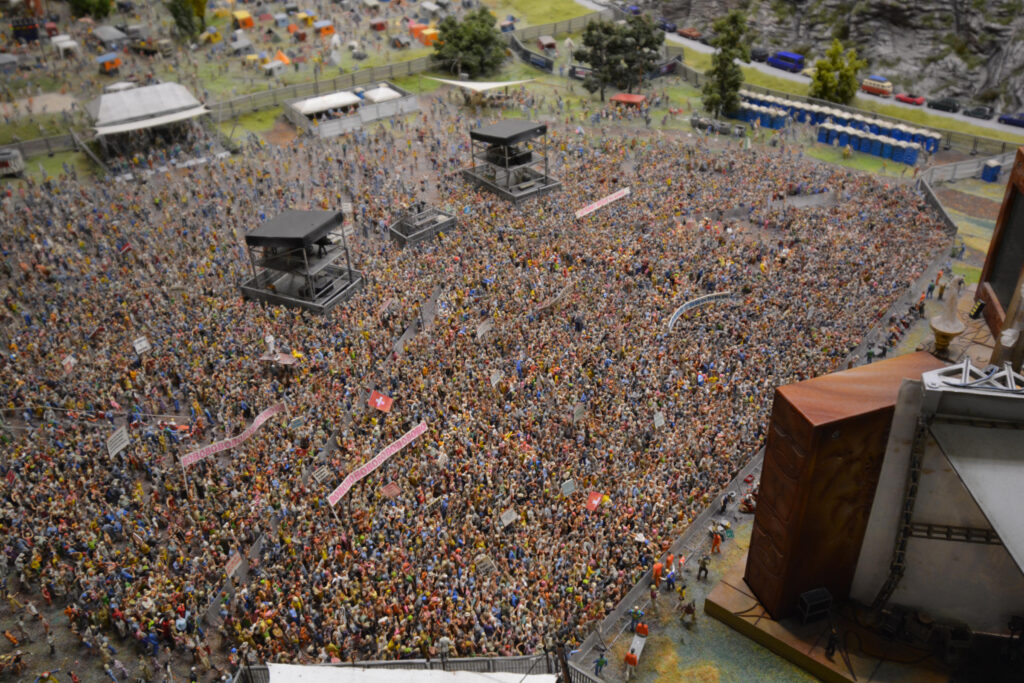 There are over 290,000 miniature figurines across the city. While there are over 1,100 locomotives not all of them are running all the time. Due to the wear and tear of operation they are cycled through in order to give the motors opportunities to cool down. So there are only around 300 trains "operational" at a time. Each train also has a designated parking site in the staging yards so every train knows where it lives, and no other train will park there. Extensive monitoring systems keep the back end in check to ensure everything runs smoothly. The water in the harbour section is drained and treated daily to ensure no algae forms.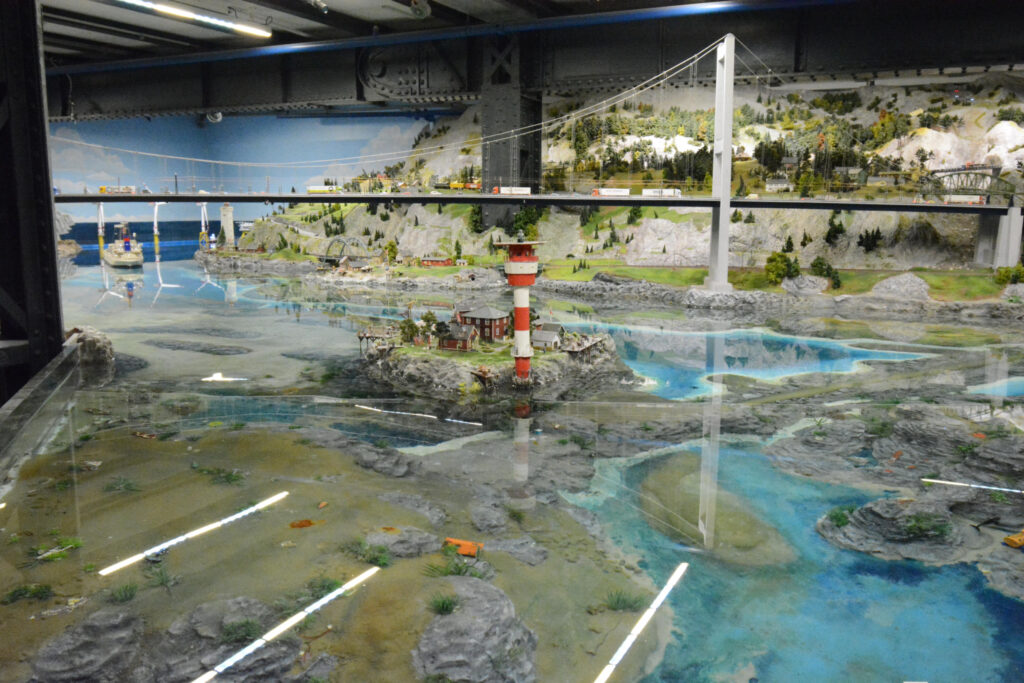 While we were behind the Italy section the guide was explaining to us that initially they were using a bunch of books as reference but in the books you tend to get lots of perfectly crafted shots to make things look good. They didn't want good they wanted accurate so they sent a team of 40 (mostly the modelling team who knew what they needed to look for as reference imagery) to Italy to take a whole stack of reference photos to work from. Not a bad working holiday is it?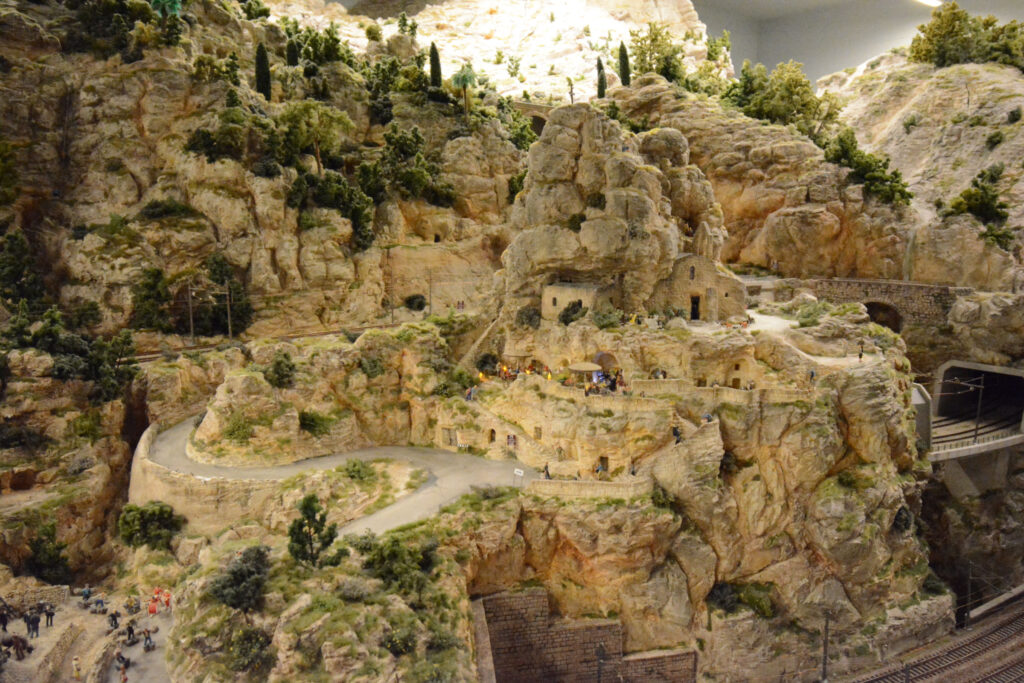 The tour was coming to an end but not before we visited the control centre, which is actually open and on display for people to see the entire network operating and nasty red lights showing up to indicate when something is going wrong. While I was there for a few minutes later on something clearly happened as a red light started flashing and one of the staff shot out of his chair and scurried off to address the problem. Clearly a well oiled machine. The other thing that was really cool to see was how open they have made some of the workspaces, so visitors can see clearly into the spaces as the team are working away on the newest creations. The only thing they ask for is not to take flash photography. I limited my photos to areas where staff weren't working because I understand the distraction of prying eyes while you're trying to work!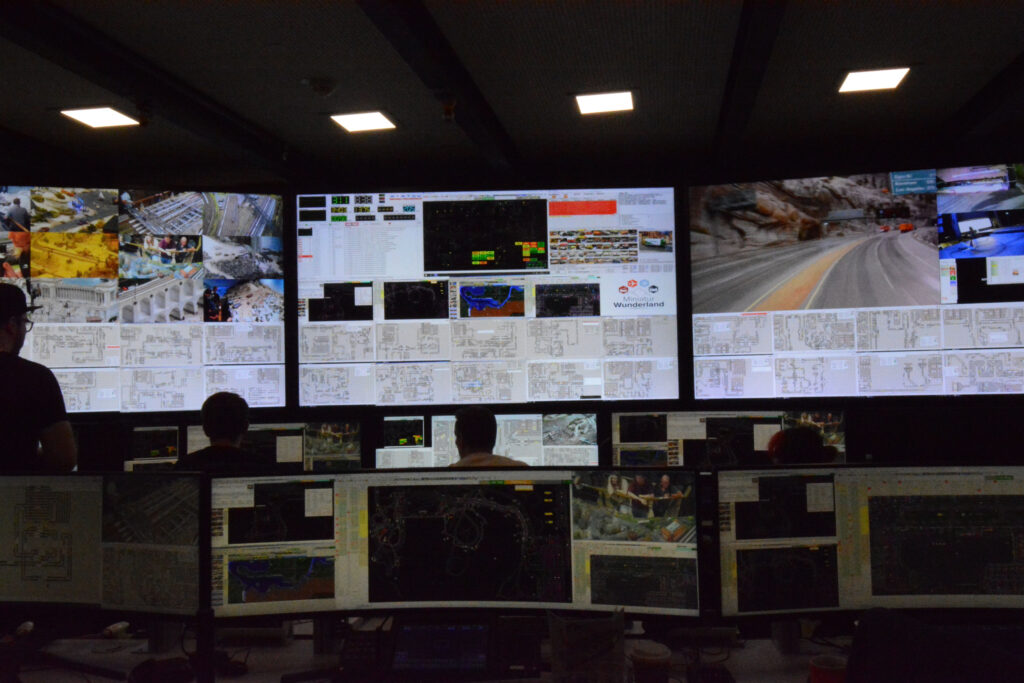 Honestly there's just too much to talk about in regards to this place. I could write for hours. I do get to say though that while I've crossed visiting this place of my list I definitely will be aspiring to return at some point to see what is new and changed from what I have now seen.
That funny story from earlier? Yesterday when I was scoping the place out I was upstairs at the entrance and these two American ladies were assessing the pricing. I overheard their conversation talking about having a similar place near their home for half the price to get into here. Ha. If only they knew what they missed out on because they perceived it as too expensive. The place near home was probably worse value for money even at half the price because I guarantee it probably was not even close to half the size.
Oh and a bonus was being able to cross having a hamburger in Hamburg off my list too.
Cheers!