A number of years ago I heard of a train in Germany that hung from the rail. Today I got to see it, and ride it.
The day started off with a city bus tour around Dusseldorf. I had booked for this the day before but there was only one bus left for the day and I didn't want to rush myself to get to the bus stop to start the tour as it was a bit of a walk from the info centre. So I waited until today. Clearly they were setting up for an event this weekend as there are stalls and food trucks going up around the Königsallee.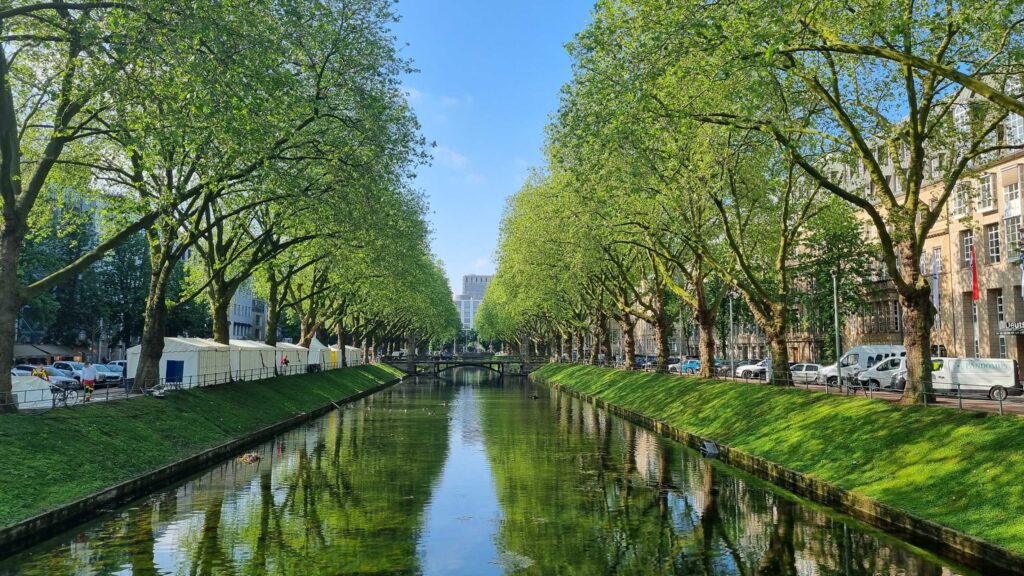 The bus turned up about 15 minutes before the start time. This tour looked a lot better than Hamburg in terms of evenly splitting the left and right sides of the bus to see things, and that was correct as the bus turned back on itself at various points so the left side would see it first the the bus would turn around and the right side would get a chance to see it. It did mean we were missing some things as what was mentioned in one direction was different to the other but I'll take being able to see things and miss a couple of landmarks over seeing nothing at all. At least there was no sea wall to look at this time. Here's a couple of photos from the bus tour. It turned out to be much easier to just use my phone for these rather than the SLR camera, point and shoot is king over the SLR's focus time (and often focusing on the wrong thing too).
We passed the Rheinturm, the city broadcast tower and observation deck. I'd be coming back here later in the day to try and get up to the top of this one since Stuttgart in general was a bust and Hamburg's was closed.
We finished the tour back at the Main Station, and from here I had picked heading over to Wuppertal to check out the Schwebebahn. I had to figure out which train to catch, I nearly jumped on a train that would have taken me all the way back to Hamburg had I not double checked that it was via Wuppertal in route sense not stop sense. Anyway an Intercity for that short distance was rather pointless, a regional express would do nicely. Train trips in Germany are one of two things, uneventful, or very eventful. I had a hint of this when I abandoned my plans to go to the Marklin museum in Stuttgart but I've been lucky with the rest of the trains to this point.
This trip was very uneventful, not many photos as trees line the train tracks and if there's no trees its because it's just open fields that you don't really need to see more of. The only significant point was getting my first glimpse of the line coming into the southern side of Wuppertal.
Wuppertal main station sits near the top of the hill, and it was only a short walk down to the Wuppertal Schwebebahnhof. My biggest issue was dealing with the ticket machines as they are all in German. I ended up just buying a daily fare even though I was only going to be there for a short while, it was just easier when there were lots of people around also wanting to buy tickets and there's an idiot foreigner who can't read the machine using Google Translate in front of them.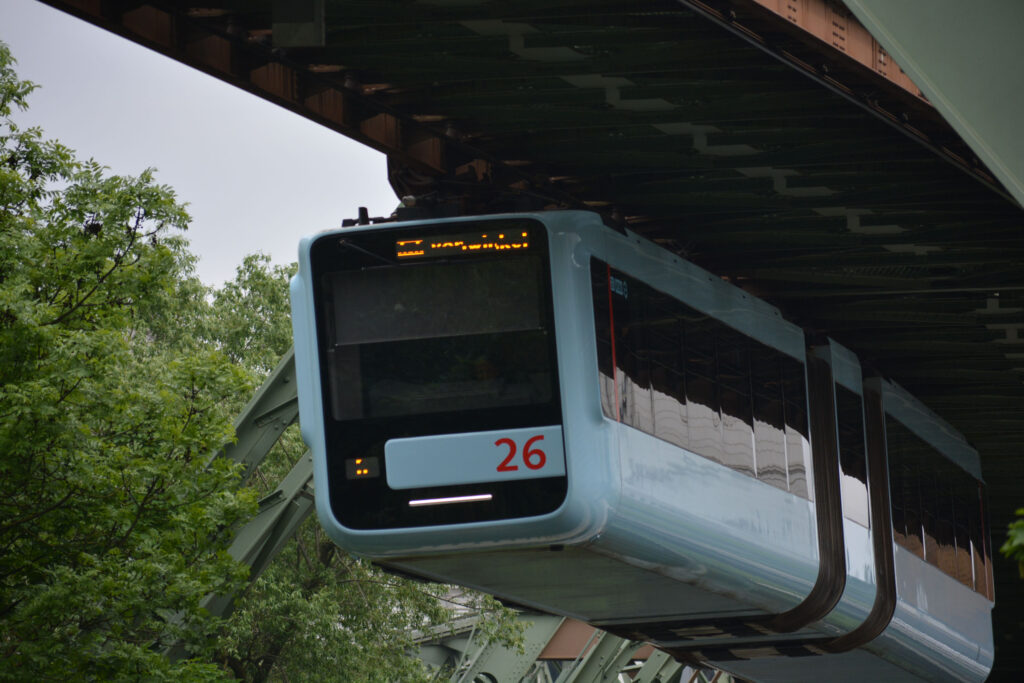 The Schewbebahn system itself though, which I will now refer to as Hanging Train, is just fantastic. The engineering behind it, considering it was built in 1902, is immense and the detail work in some of the support structure is insane. A lot of the infrastructure around the stations has been updated but the supports and trusses themselves all appear to be original (or replaced with the original design).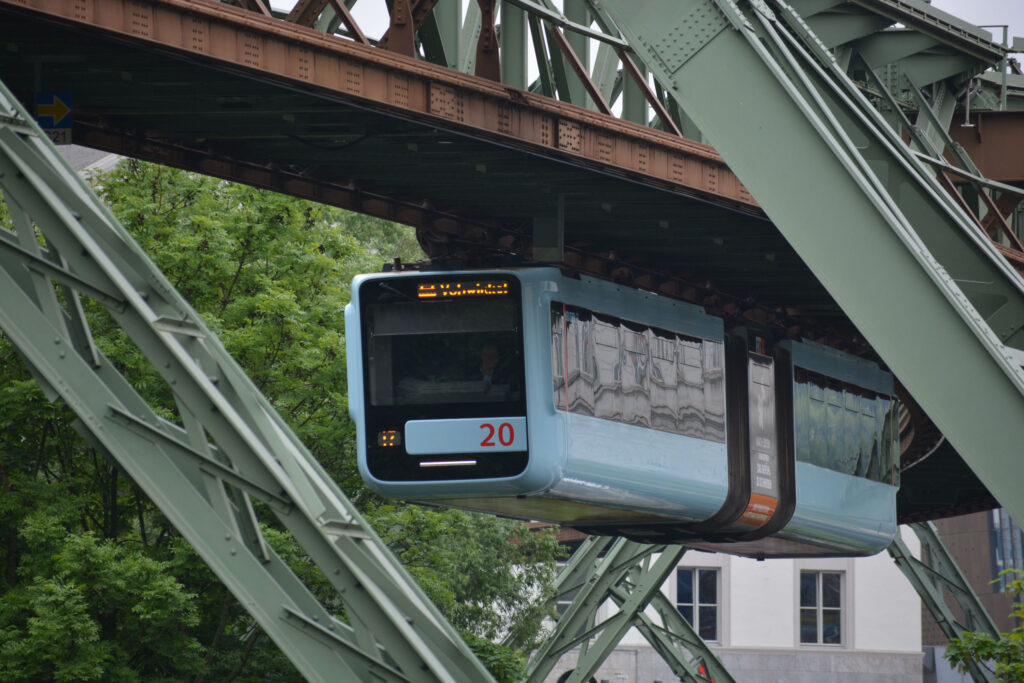 Ticket sorted it was time to jump on. I decided to ride to the end of the line before heading back to central Wuppertal to have a bit of a walk around and take a few more photos. The entire line is around 30km long and would have taken just a little bit longer than I would have liked to do a full circuit and still get time to walk around and take some external photos and videos. It was a little bumpy, but I guess that is expected and part of the charm. Perhaps the newer system at Dusseldorf airport wouldn't be as rough, but I won't get a chance to experience that one as I believe it is a terminal transfer system for the airport.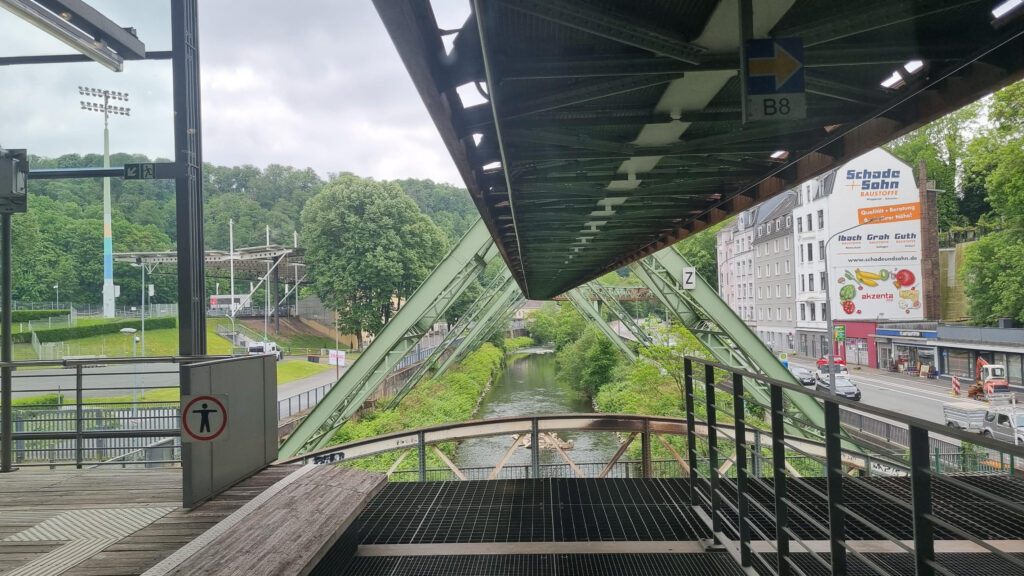 I did a quick bit of souvenir shopping before jumping back on the normal train to head back to Dusseldorf and trek down to the observation tower. I arrived just after 3pm and was on my way up the 168m lift ride. I would say it's similar to Eureka Skydeck in the sense that you don't really feel like you're moving but suddenly you're 168m up and looking over the city. The views were phenomenal even for a slightly hazy day like it was. There were some interesting sights that you just don't get from ground level. Like managing to capture a plane touching down on the tarmac over at the airport. I even managed a Google Translate chat with a local who mentioned the new civic building looking like crop circles in a field. Said to him now that he's mentioned it I can't unsee it.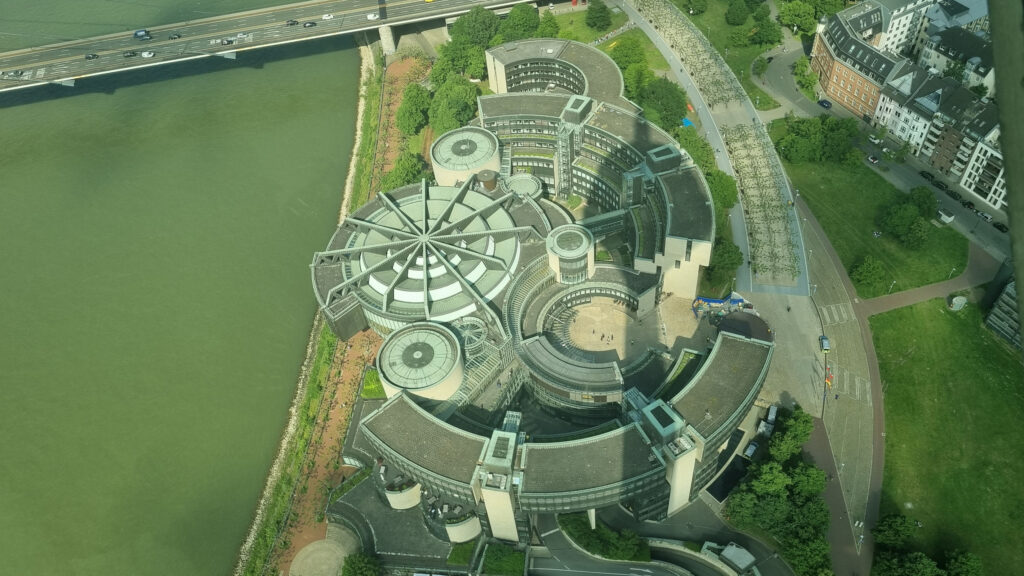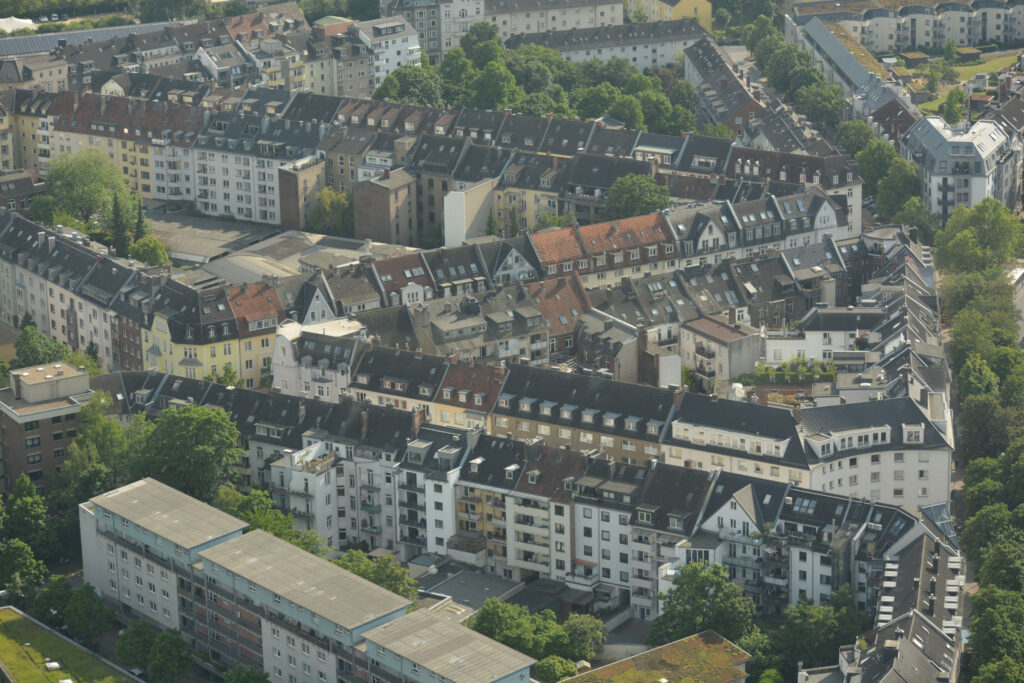 I ended up sticking around there for just on an hour; had I arrived later I may have waited at the bar for the sun to go down but given it gets dark here after 8pm I would have had to wait another four hours for darkness to descend. I was already feeling a bit worn out, my feet had been starting to feel like they were on fire and my back was starting to hurt from carrying the backpack around so much. So I decided to call it a day, picked up some Japanese food (sounds odd but there's a big Japanese community here in Dusseldorf so there's quite a lot of Japanese restaurants) on my way back to the hotel and basically turned in for the day.