It's the half way mark of the trip, I guess it's fitting to have a pretty quiet one today.
It was all about getting from Düsseldorf to Brussels today. The only eventful part of the trip was my own doing. Breakfast is becoming a standard fare of Corn Flakes, berry yoghurt, and a croissant. Every hotel I've stayed at has had at least those on offer as part of the included breakfast. Something, something, routine?
A quick trip back to the room to grab my stuff and it was off to the platform to catch a train. With the hotel being in the station (which made it difficult to get a photo of Binny the Wandering Ibis outside the hotel) it was only a short walk to the platform. Something I wish more German stations did is redeveloped and employed the stair and ramp system Switzerland uses. I think I've got a photo of it somewhere. German stations don't have ramps though, it's stairs, lifts, or occasionally escalators (though often they're all going in the wrong direction). So I had to carry my case up the stairs, and I'm pretty sure the horizontal handle might be breaking as it sounded like there was a rip noise. Hopefully it holds out for the trip and I can get it to a repair centre to patch it up.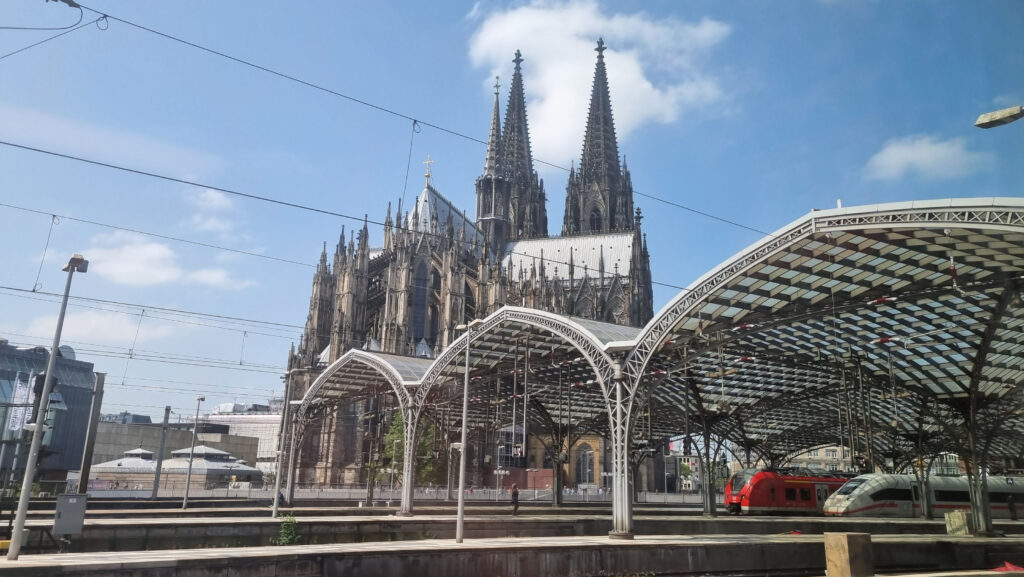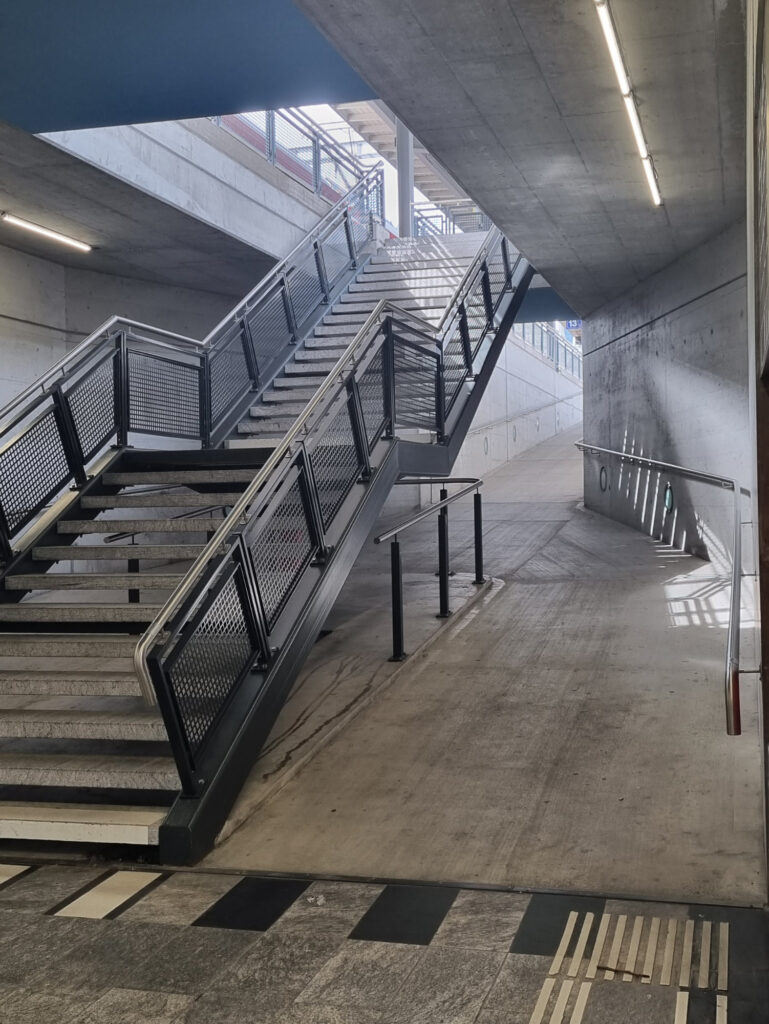 I had changed my plans to catch an earlier train so I would get to Cologne with plenty of time to spare. Turned out to be a good thing as the scheduled train ran five minutes late, and I'm not running with a 20kg case in tow again.
The ICE trip from Cologne to Brussels Nord (North) was uneventful, the rolling fields and occasional wind turbine once again. Crossing into Brussels I was surprised to receive a message that I was in a country that was not supported for international roaming. I was sure I read that Belgium was a supported country. Alas I just have to go back to Switzerland mode for a little over a day. Very hard to do though as there's no free wifi at the stations here.
This was where I made my mistake though, I misinterpreted Brussels Central as Brussels Midi (Central, Midi, sounds similar) but they're two separate stations. So I jumped out at Central and started walking where I thought the hotel was, only to find no hotel. With no internet I had to fumble around the station until I happened on a network map that showed me Central and Midi were two different stations. That was stupid but a financial impact of 2.5 Euros to get another ticket and I was on my way.
Brussels Midi looked more like the station I wanted, it had an almost airport terminal feel to it, which makes sense given the far end is where all the intercity/international trains are booked and depart from. I've scoped that out for Monday, I need to get there early as I will have passport and customs checks to go through as well as baggage check. I'll have to sort through my case and do some weight redistribution too, it's handling like a shopping trolley at the moment.
That was pretty much it for the day though, late lunch at a take away Asian restaurant at the station (wish I'd found the Belgian waffles place sooner, that's lunch tomorrow I think). Scoped out the Eurostar and walked up and down the street the hotel is on. There was nothing interesting to photograph though.
Tomorrow is supposed to be a whopping 23 degrees. I'm going to need the hat!
Cheers!