The time has come to leave mainland Europe.
A relatively short one today as it was mostly preparing for, and then catching, the Eurostar through the channel tunnel to London.
I started the day by rearranging my luggage layout, things were just getting out of hand in that case and the weight distribution was way off. I'm genuinely starting to think I will be buying another small case to carry some of this stuff home in because while it all fits in the big case right now I'm not sure I want it to be busting at the seems mid-journey back to Australia. Of course had I operated on that being an eventuality I would have made slightly different purchasing decisions earlier in the trip… Maybe that's a good thing?
The train was due to leave at 12:57, and being an international train (especially now that the UK is no longer part of the European Union) means it is the first time a train trip has felt a little bit like a plane trip. I had to be at the station an hour and half to an hour before departure. Check in closed 30 minutes before departure (apparently, the arrival of several people at the last minute has me doubting this) and boarding started 20 minutes before departure. While it all felt very airport-esque with the security screening and passport checks, the process was much easier than dealing with a flight. Plus it brought me to the centre of London so even with the time spent waiting for the train I still came out ahead of a plane.
The train ride was mostly smooth, there were a couple of rough bumps along the way but it was the first time on this journey a high speed train actually clocked 300km/h. A Eurostar went past in the opposite direction and it honestly felt like a passing blur even with the length of these trains.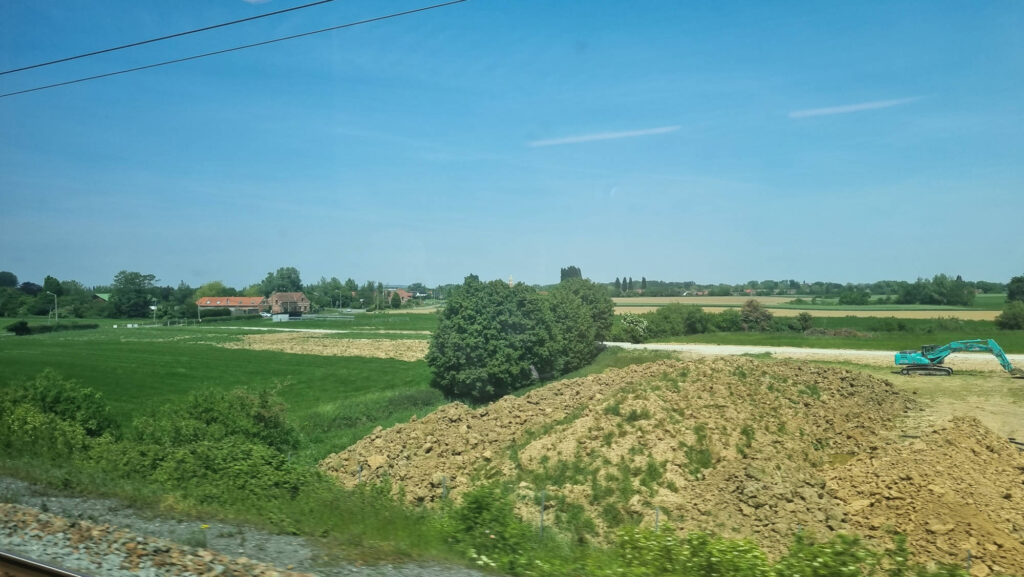 There was an immediate difference in landscape between the France end and the England end of the tunnel, flat fields of crops lined the approach to the tunnel in France and when we exited in England it was replaced with smooth rolling hills and trees.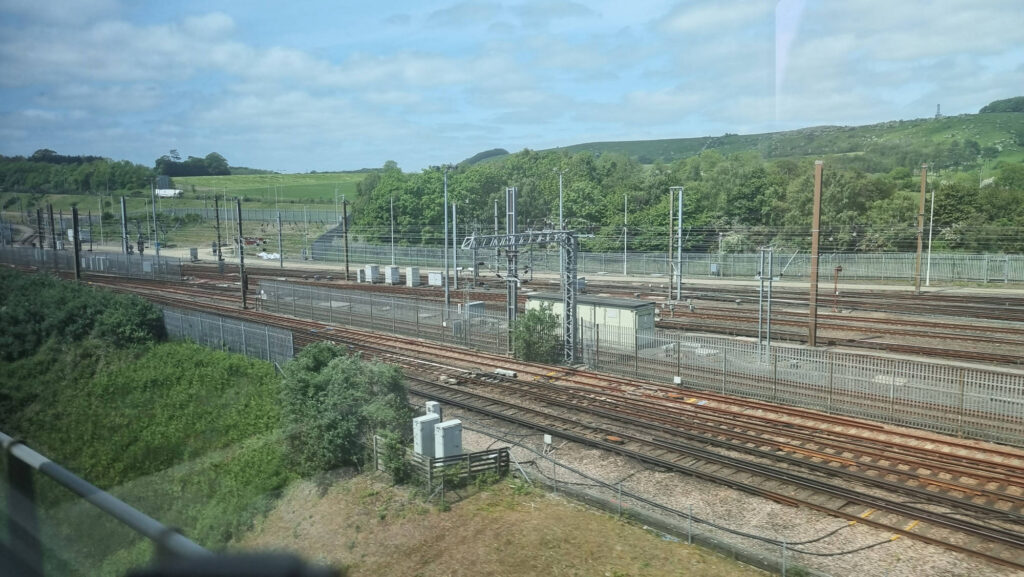 We arrived in St Pancras International station just before 2pm as scheduled. I would share a photo of the horse we rode in on but it had a bird strike somewhere en-route so that's not an image worth sharing. I tried to get a photo of the train next to it as it was the same model but just couldn't quite fit it in. There was a super long previous generation Eurostar on the far side platform though. Looking at the roofing on Google Maps I'd have to estimate the train was at least 250m long, probably even 300m. I could probably work it out if I could be bothered to look up the stats on the carriage lengths as I got video and photos of the whole length of it. But I can't be bothered, at least not right now.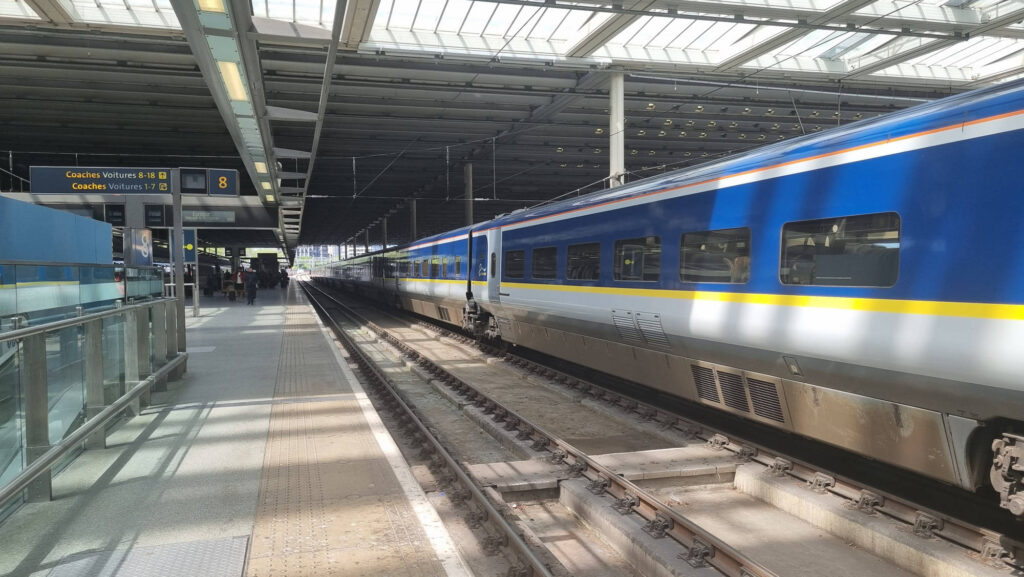 Had fun figuring out the tube system for the rest of the day. Got to the hotel just before 3pm and won't be taking that train back to Paddington Station on Thursday. Three flights of stairs and this time there's no ramp at the other end of the platform like there was in Stuttgart. I'll probably have to take the centre line as the route up from there has lifts and it's equally as long of a walk from the nearest station there as it is back to Shephard's Bush Market tube station.
Although I don't know how regular travelers of the Centre Line are not deaf. There is zero sound proofing on those tube trains and holy shit is it loud with wheels grinding around corners in the tube. I'm going to try to get video of it tomorrow to compare the difference between the Circle Line and the Centre Line.
I scoped out where I need to go on Thursday to catch the train out to Bristol from Paddington, which is also good because I think I need to transit through there again on my way back to Heathrow unless I can find another connection closer. On a quick investigation it looked like I had to come back to Paddington to get either the Elizabeth tube line or one of the National Rail services directly to the terminals. I'll have another look at that at some point.
That's pretty much it for today though, I'm off to find a pub to have dinner.
Cheers!