Another big day of train travel today. Not scenic trains this time though, I just need to transfer between a few different trains to get where I am going.
Destination: Lucerne (Luzern)
Before departing though, there was time to do a bit of souvenir shopping and sightseeing before checking out of the hotel. Mind you though, even after checking out I hung around for a bit longer to try and catch a glimpse of the Matterhorn.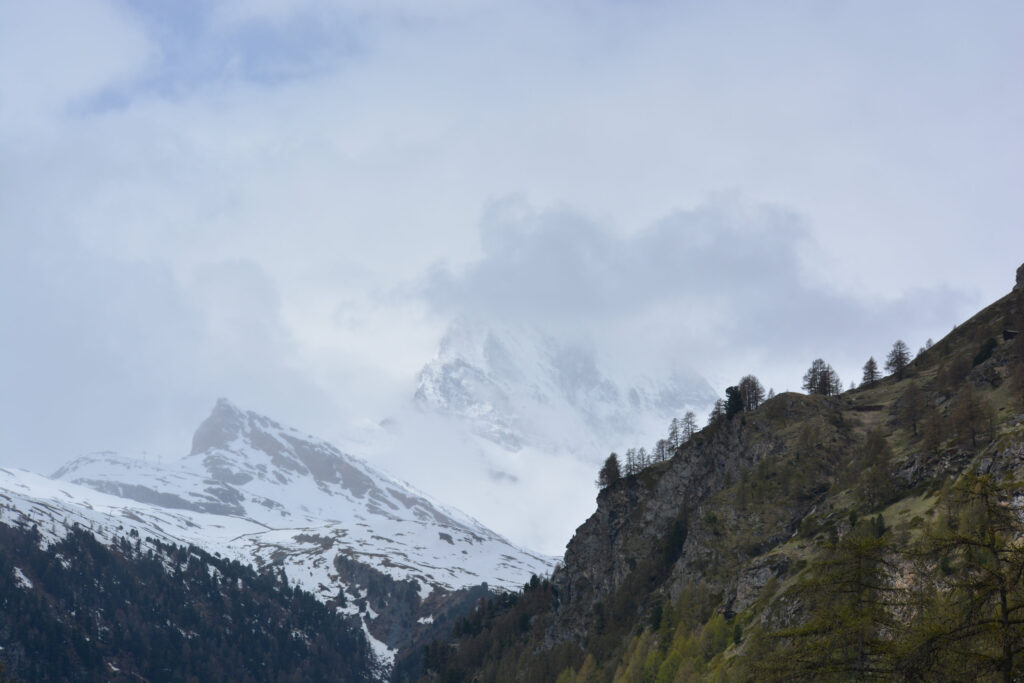 This was probably the best conditions I got, overhearing a local talking to a couple from Britain I heard him say it is often like this as the mountain being the highest peak holds the clouds and prevents them from lifting or moving.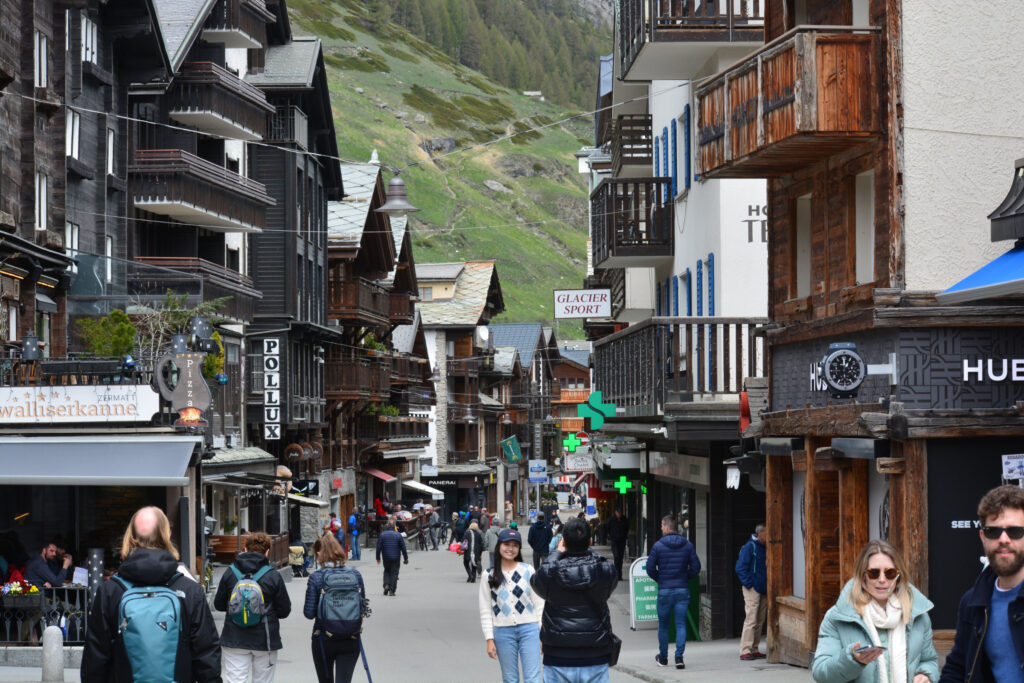 A last walk along the Zermatt main street towards the station before jumping on the train to make my way towards Lucerne.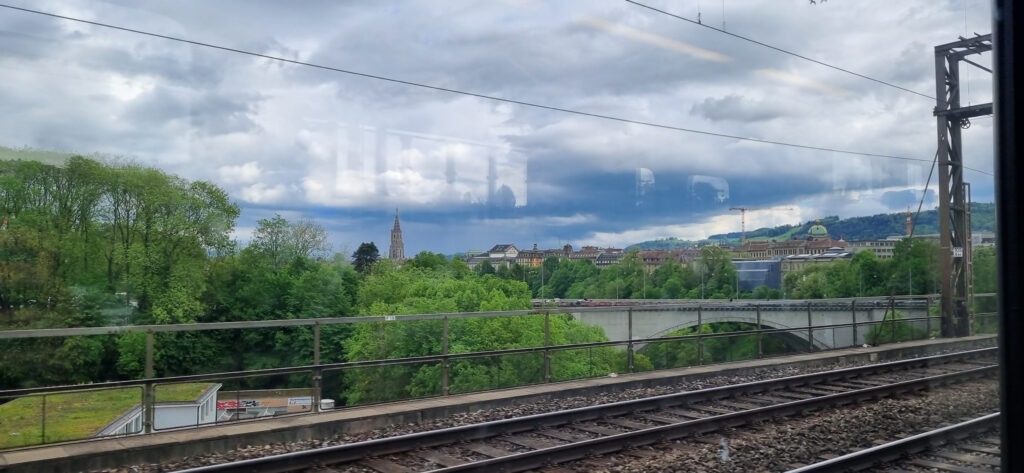 A brief stop in Bern to change trains, before we were heading onwards to Lucerne. I didn't get any photos from this train as it was easily the busiest commuter train in the time I've been here. At this point I had entered the latest network operator. Bern–Lötschberg–Simplon (BLS). They appear to operate the network in the north-west of Switzerland including Bern, Basel, Thun and Zug. Though the operators have a lot of overlap with trains running between major cities so the area of responsibility may be bigger or smaller. One of the major projects BLS are responsible for is the Lötschberg Base Tunnel. A 34.5km long tunnel connecting Visp with Spiez under the northern Swiss Alps.
The train from Bern ran express to Lucerne, stopping at only a few towns along the way to offload the few passengers that were on the train. By the time we reached Lucerne I was one of only six people getting off from my half of the six carriage train (the BLS trains run similar to Melbourne, with 3 carriage sets that can be connected into longer trains for peak periods). This was where I encountered probably the worst weather conditions so far on the trip, which considering the forecast leading up to it, I've been quite lucky given it was looking like it was going to be this bad for the first couple of weeks in Europe.
I arrived in Lucerne just after 6pm, headed to the hotel to get checked in before heading out for dinner. Given it was chucking it down with rain I jumped into the first restaurant I came across. A kebab shop. The server didn't speak English but made do with ordering a "doner box" which is a kebab in a box. If you had a HSP without the trinity of sauces. It was nice but nothing like a proper HSP so I'll be looking forward to tucking into one of those when I get home.
That's about it for today, I headed back to the hotel tired and sore and basically fell asleep without posting any updates or highlights. I think a day full of train travel and transfers with the suitcase just took it out of me.
Anyway, I'm off to try and find an ankle brace now as my left ankle is crying enough from all the walking I've done this week (according to my watch, 118,000 steps and over 90km of walking). So hopefully that is easy to come by and I can get to Mount Rigi this afternoon as that looks like it will be the best of the conditions as the weather for the rest of the time here is looking… shit.